There is an incredible world hidden behind a tall fence in a small unassuming passage in East Paris.  One second you're walking along a small, quiet road, surrounded by business offices and chain shops, and then next moment, you feel as if you've stepped into another time and place entirely…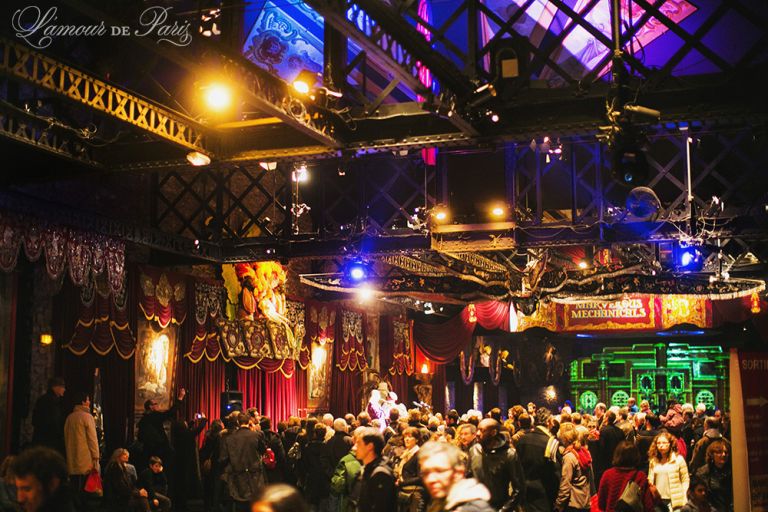 This is the Musée des Arts Forains, otherwise known at the Fairground Arts Museum, or as I like to call it, the Paris Carnival Museum.  This beautiful treasure is far more than just a collection of old carnival rides and games, it really is like entering into another world, full of magic and surprises.  It's one part Alice in Wonderland, one part Cirque de Soleil, one part Water for Elephants, and one part Moulin Rouge.  There's every color in the rainbow spread across velvet curtains, blinking midway signs, extravagant sets, and fanciful performers.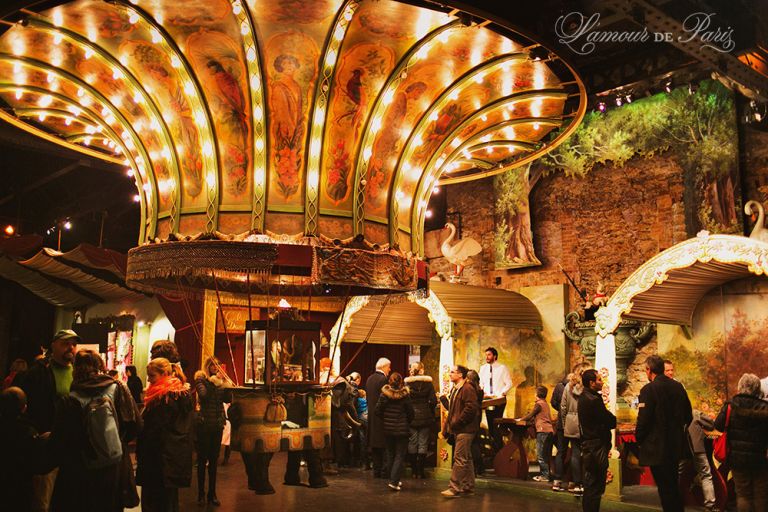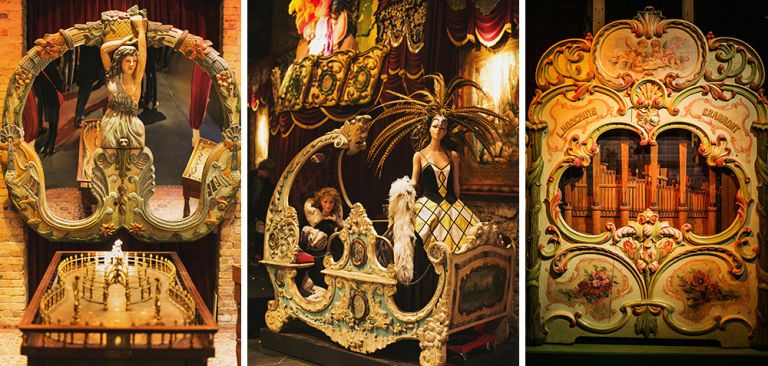 Although the museum is available year round for group reservations, for two weeks each year the museum turns into a true-life carnival.  The rides are turned on, the games are staffed with carnival barkers and prizes, food stalls set up in the courtyard to sell popcorn and cotton candy, and performers such as jugglers, mimes, acrobats, and musicians display their talents throughout the day.  They also have a handful of theaters with special light shows.  During this special time, the schedule is packed with nonstop fun for people of all ages, kids and adults alike.  The entrance fee (12€ for adults, 5€ for children under 12) includes one attraction ticket, although additional tickets can be purchased for only a few dollars more.  My favorite attraction was the human-powered carousel, which is fitted with bikes and carriages.  The bikes are manned by adults, who power the turning of the carousel (which goes VERY fast!), while children or those less inclined to pedal ride in the attached carriages.  There is also a traditional carousel for younger kids, as well as a slow spinning merry go round, swinging boats.  And it wouldn't be a carnival without some midway games, including an old fashioned waiter-race skee-ball game!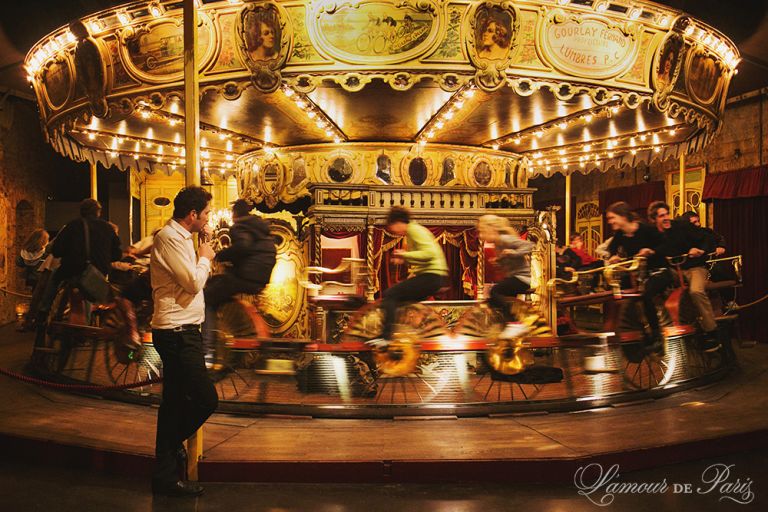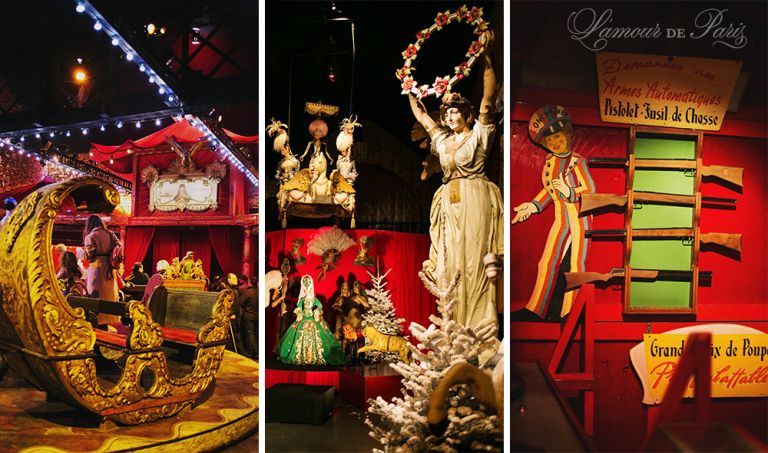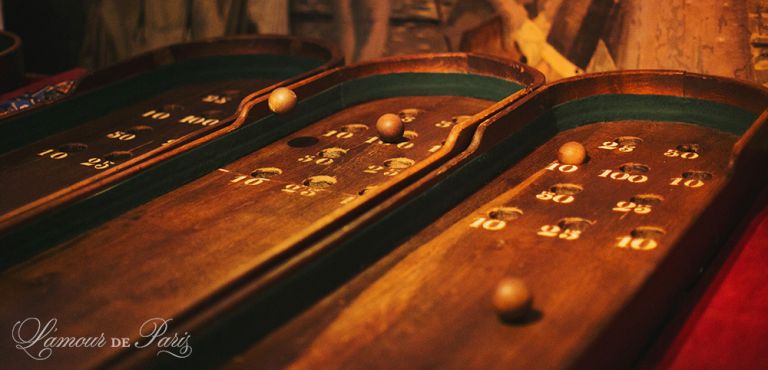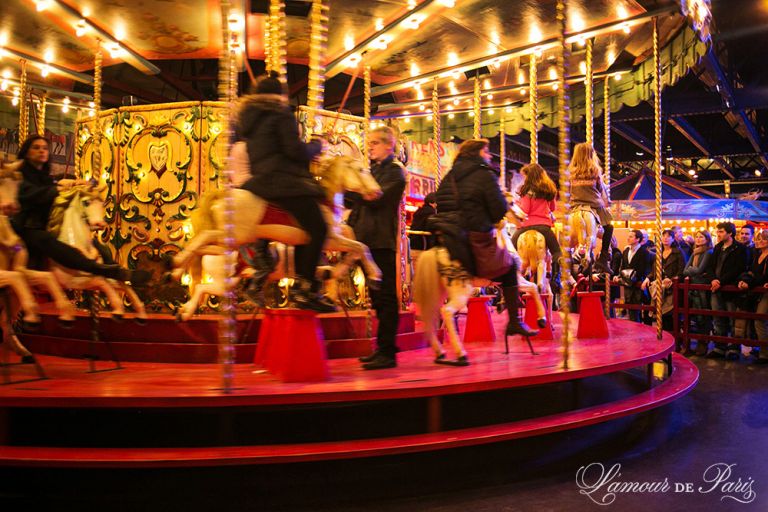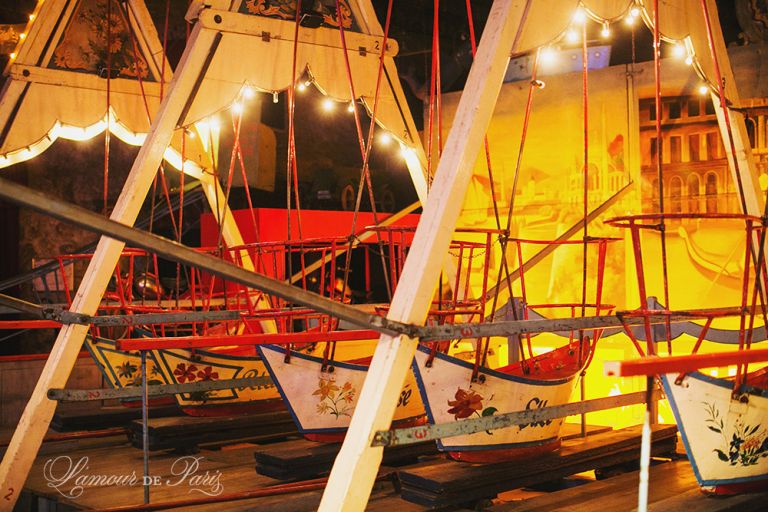 The performers were fabulous, fun for both kids and adults, and since most of them don't speak a word, there's no language barrier to worry about for tourists.  I loved the traditional clown, who came out periodically to mime, juggle, spin plates, and do other fun tricks that involved audience members.  The aerial silk and acrobatic performers were also fabulous, and the accordion player in the courtyard really added to the atmosphere of an old-timey circus.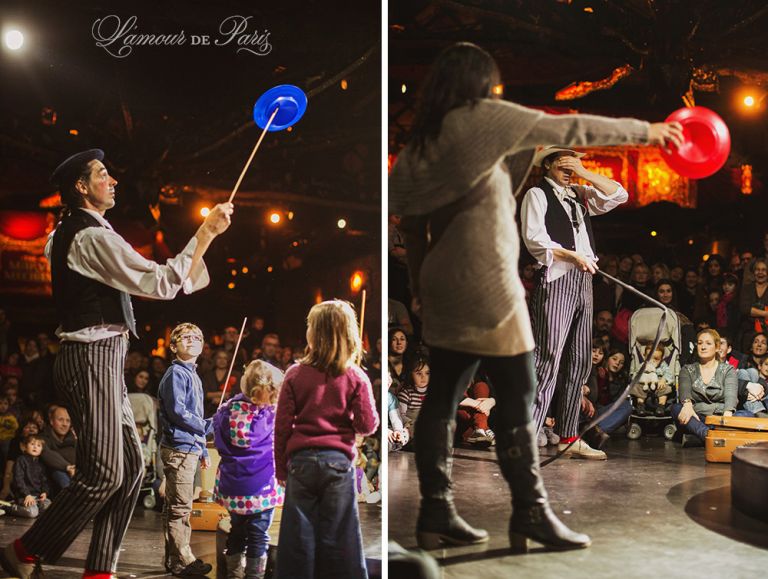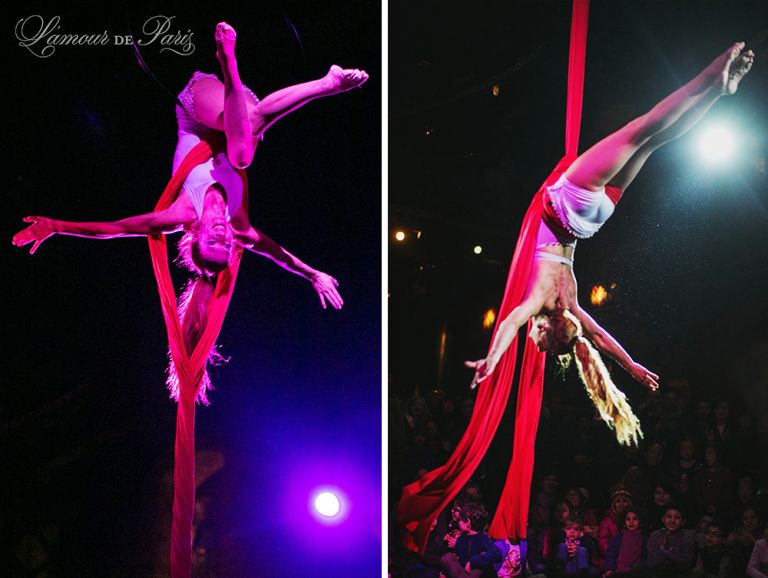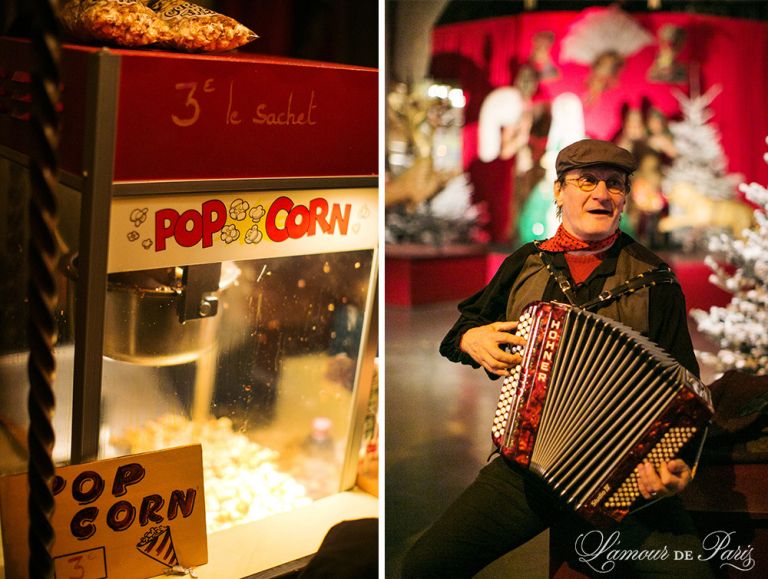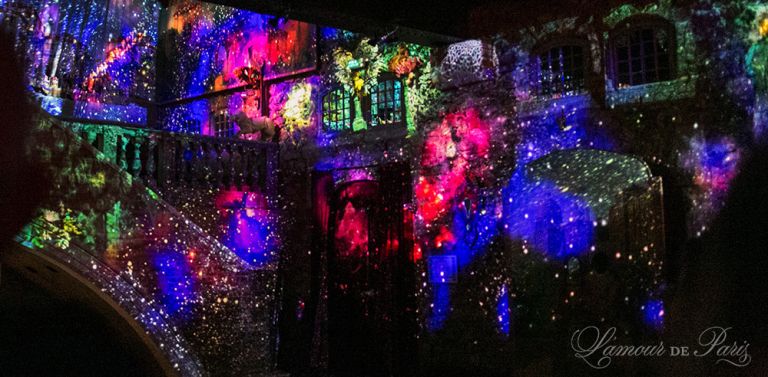 The outdoor courtyard is lined with food stalls which pump mouth-watering aromas into the air.  The onion soup and mulled wine roasting over open flames were incredibly fragrant and perfect for a cold winter day.  There was also an oversized human marionette dancing along with the band that seemed to have the kids enraptured as they danced, sang, and ran along beside it.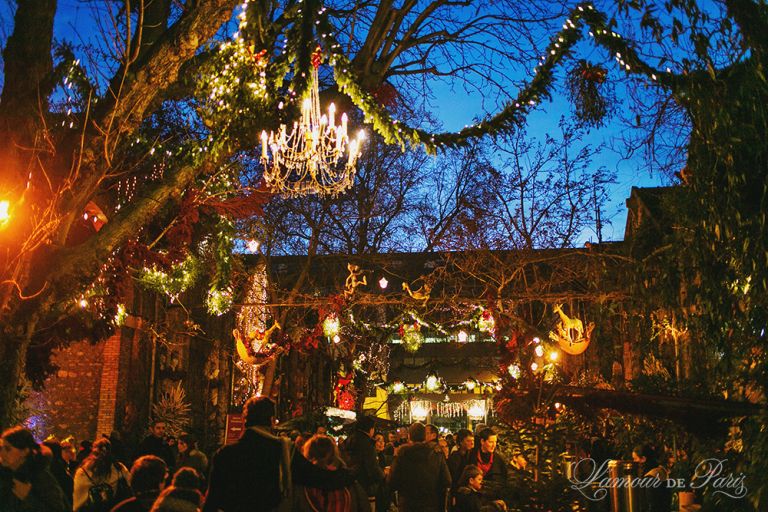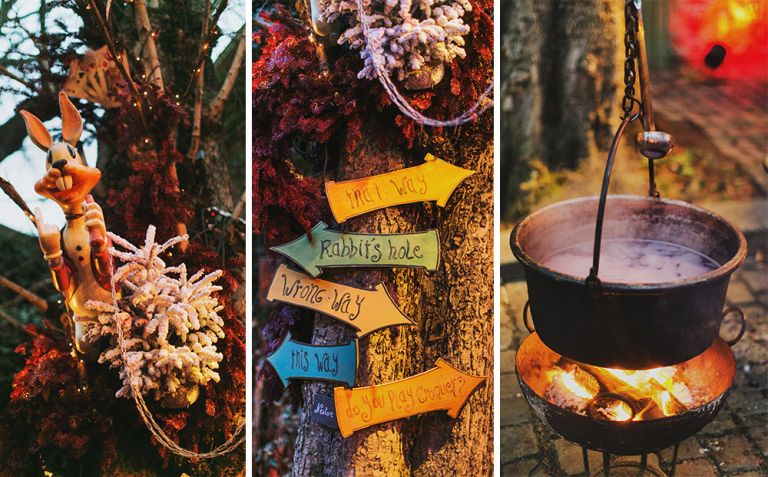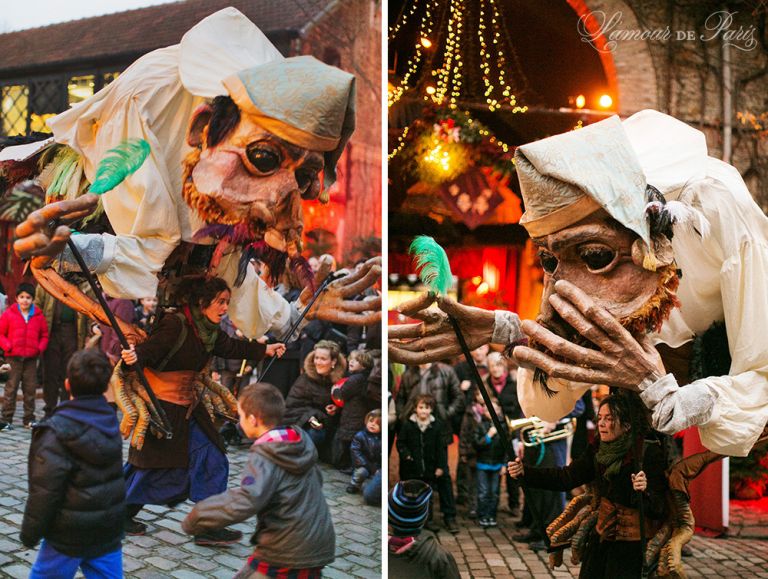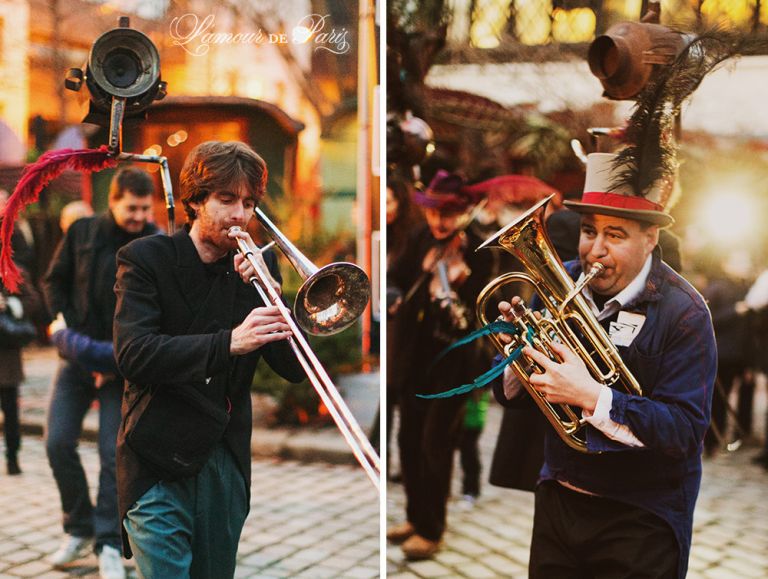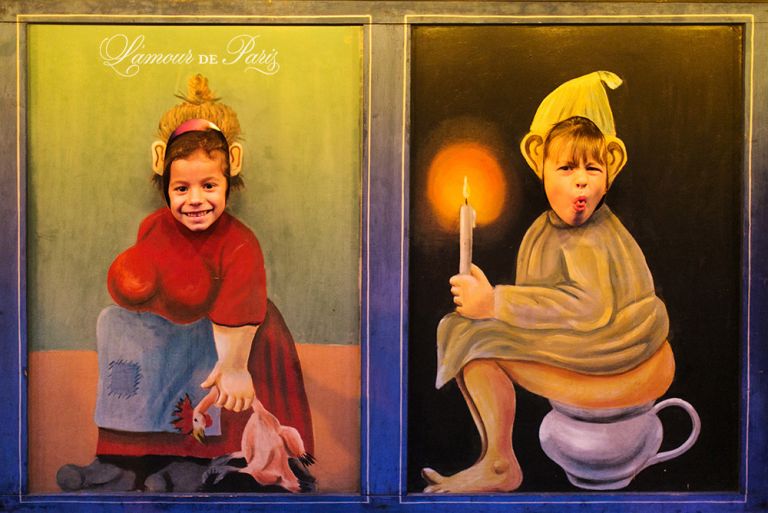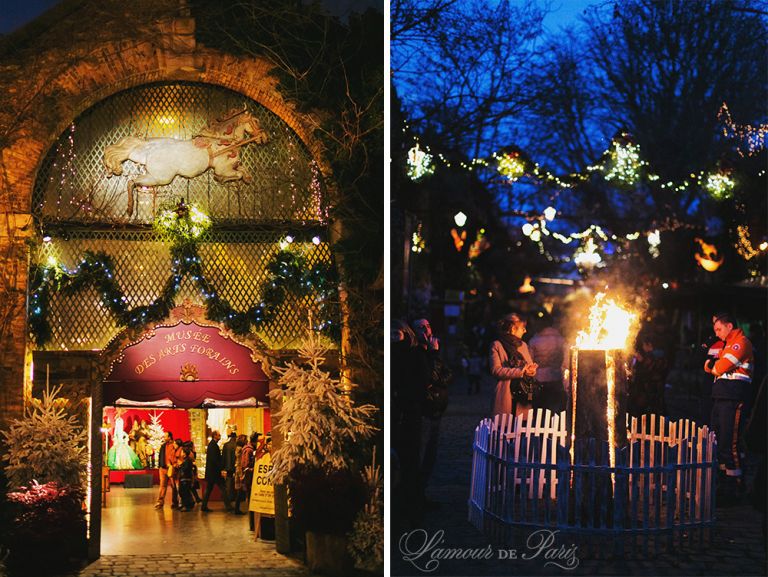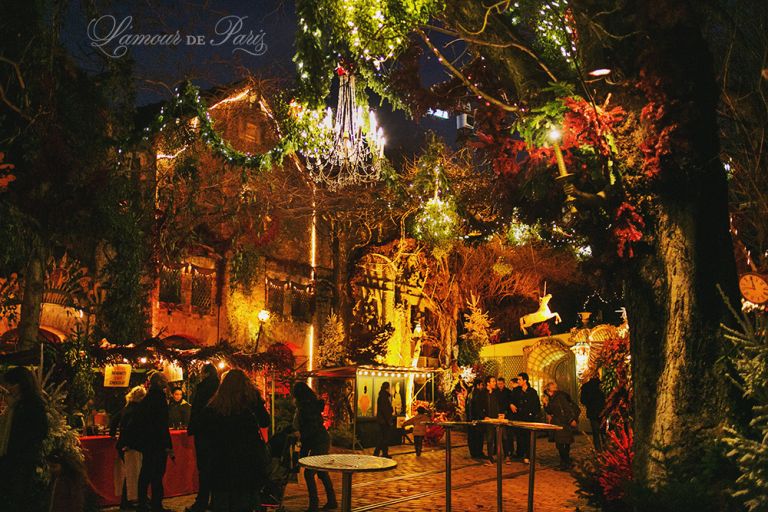 Here's where it gets really amazing – this super cool place is available for rent!  Can you imagine having your wedding reception around a spinning carousel, or under a canopy of chandeliers and colored lights, or in te middle ring of a three ring circus?  Just think about treating your closest friends and family to a ceremony in front of the Eiffel Tower, or on a terrace overlooking the Seine, then having a party all night long here?  I can't imagine a more unique, once-in-a-lifetime experience.  They have several room options, each with different accompanying attractions, as well as a couple of outdoor spaces.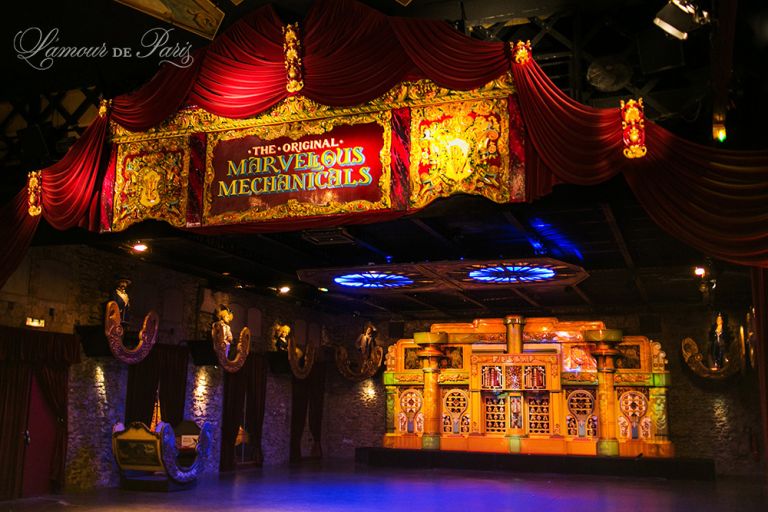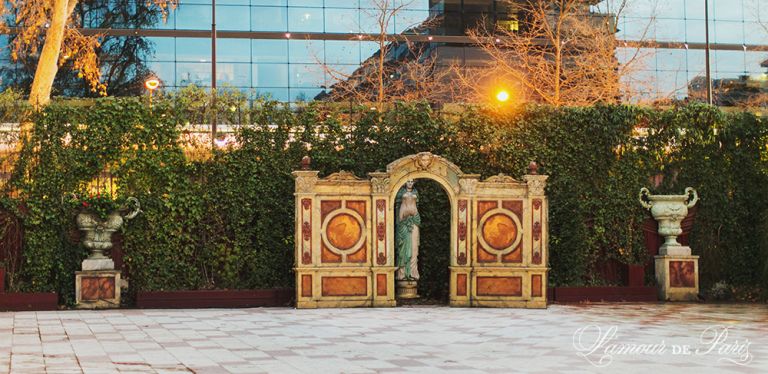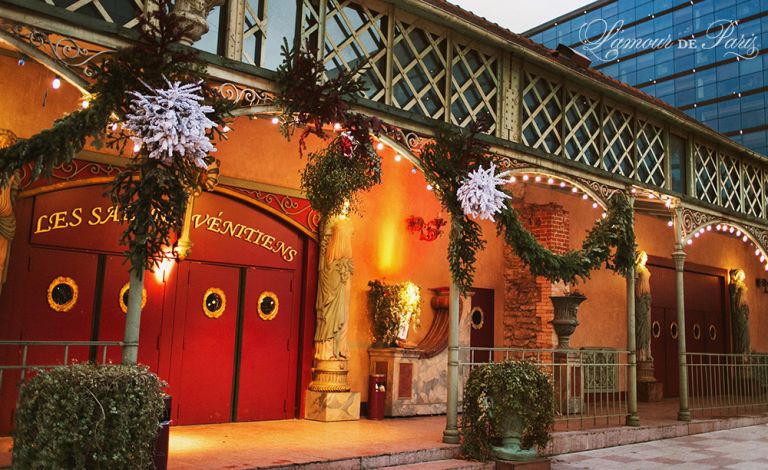 The special celebration at the Musee des Arts Forains is going on from December 26 through January 5, open every day until 6 PM.  I recommend going very early or late to avoid the crowds.  I saved my attraction tickets until around 5:30 PM and was able to get on most of the rides without a wait.  I suggest skipping the long line for the Expo Virtualia, which is really just a very tiny, overcrowded room with a couple of art pieces, and instead opting for the laser light show in the Salons Vénitiens.  If you won't be in Paris during that time, you can schedule your own reservation and guided tour, though the rides and games and other attractions may not be available.  And if you're planning a trip to Paris for the upcoming year, consider Christmas or New Years – this museum is worth adding to the bucket list!