Called the "Notting Hill of Paris," Rue Cremieux is a tiny little getaway from the hustle and bustle of the Parisian streets that surround it.  Gone are the Haussmannian facades and the endless rows of cards, instead replaced by home after quaint, colorful home.  The street is pedestrian only, which conveniently makes for perfect photos, not to mention an amazing atmosphere.  Walking down this street, I imagined that I lived in one of the brightly-painted homes, with an old bicycle parked out front beside my potted herbs and flowers, with my children playing ball in the cobblestone street outside.  It's the kind of place that seems to exist only in postcards and fairytales, and yet here it is, right smack in the middle of urban Paris.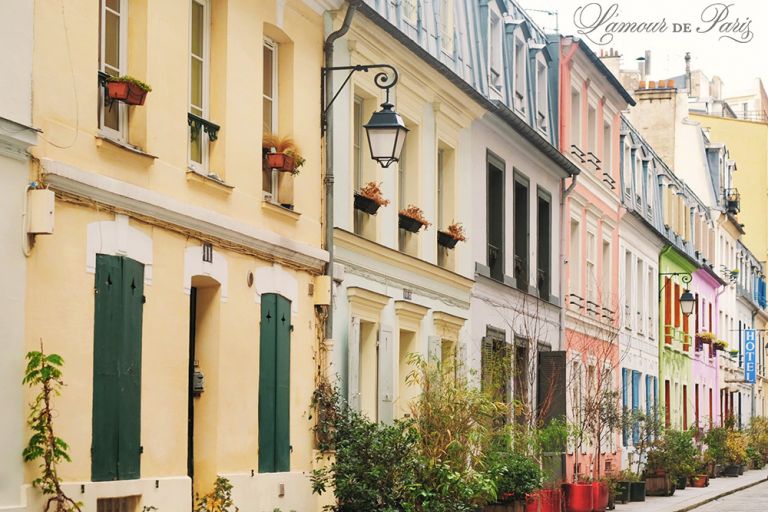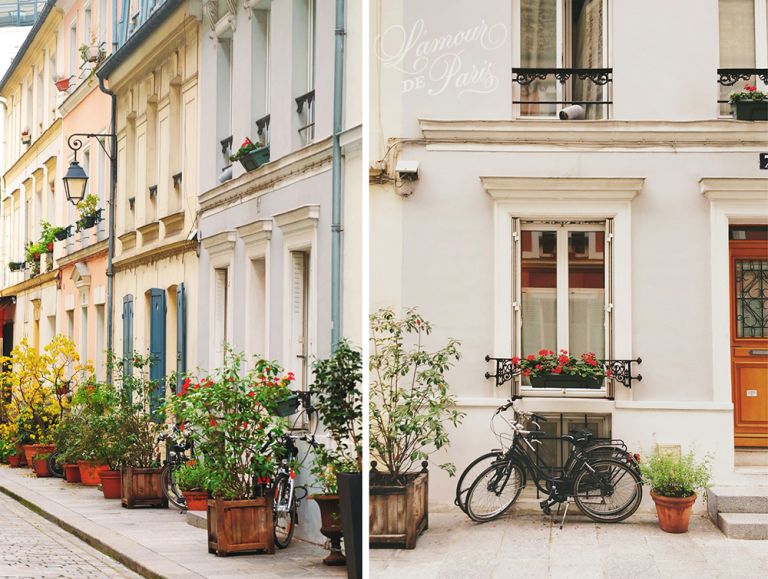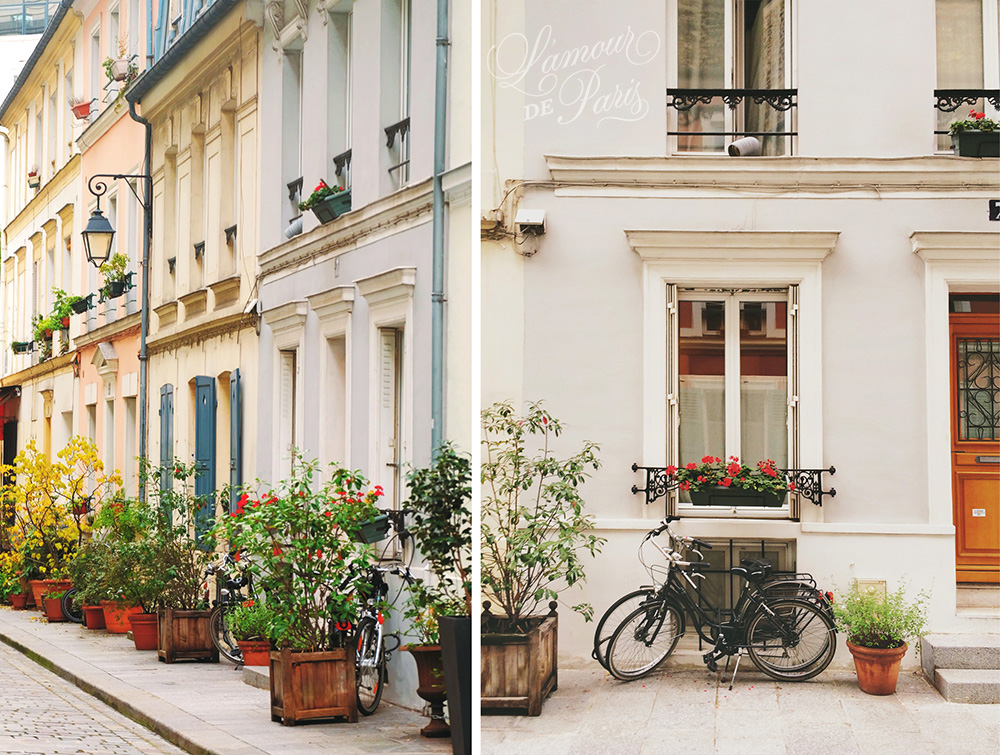 The street dates back to 1865, when it was originally known as Avenue Millaud, but it was renamed in 1897 in honor of Adolphe Cremieux, a historic defender of human rights for Jews in France and abroad.  The street bears a plaque for the great flood of 1910, when the waters of the Seine River reached nearly 2 meters (6 feet) in height in this area.  When originally built, each of the homes was said to have a kitchen basement and two floors of living space, at an annual cost of 700 francs (approx. $133 USD or 100€ EUR).  Current rent is hard to estimate as these extremely highly sought-after homes are rarely offered for public sale, but real estate experts estimate them at around 7.000-10.000€ per month.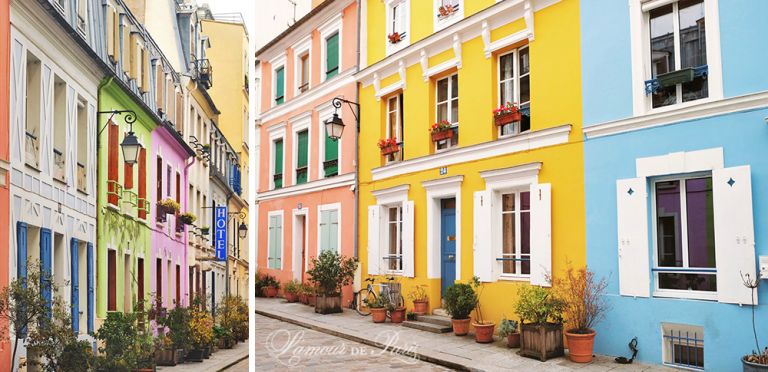 If you absolutely must get a taste of life on Rue Cremieux, there is one tiny hotel on the road – L'Hotel Particulier – offering a handful of rooms that are as full of character as their surroundings.  The rooms are small and bare bones, without many of the traditional amenities, and you should remember that staying on a pedestrian road means that you will have a trickier time arriving by cab or public transport.  However, you'll be treated to a very rare, special experience that few people ever get.  Book a room here – rates start at approximately 40€/night.