Although I've spent the majority of my 10-year career as a photographer shooting weddings and portraits of couples, and I do absolutely love it, I must admit that photographing women alone is by far my favorite thing to shoot.  So much of a women's self-worth is tied up in how she looks – or rather, how she thinks she looks – and although we can talk about how wrong and misplaced and unfortunate that is (and it certainly is) until the cows come home, it won't change the reality that the better a women feels about how she looks, the better she feels about herself in general.  Given that, making women look and feel beautiful means a great deal to me.  Every women deserves to feel good about how she looks, and every woman deserves photos of herself that she loves.  That luxury should not belong to supermodels alone!  That belief inspired me to open my beauty and boudoir portrait studio Blushd many years ago – see the website and portfolio here.  That business took a bit of a backseat when I moved to Paris, but in light of a ton of inquiries coming in from women who are traveling to Paris alone, or with their moms or sisters or daughters or best friends, I realized that now is the perfect time to kick my female portrait business back into high gear!
Given all of that, when I got the chance to meet up with fellow Dallasite Lauren (at the Paris branch of Kate Spade, of course – where else would you find two world-traveling Southern girls?), I practically begged her to be my model for a gals-only portrait session around Paris in one of my tulle skirts.  Lauren is an incredibly busy lady: she runs the wildly popular blog Aspiring Kennedy, she serves as a study abroad trip coordinator for an American university, she has a side business doing trip itinerary planning for those traveling to Europe, and she has the most beautiful little family in her husband and her sweet baby girl.  I am so lucky that I made it into her schedule and was able to persuade her to step in front of my lens!
Here are a few of my favorites from her session: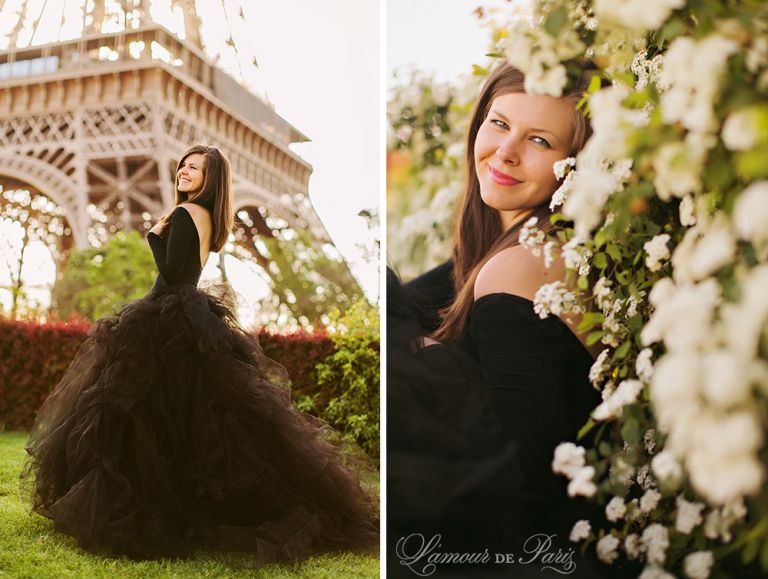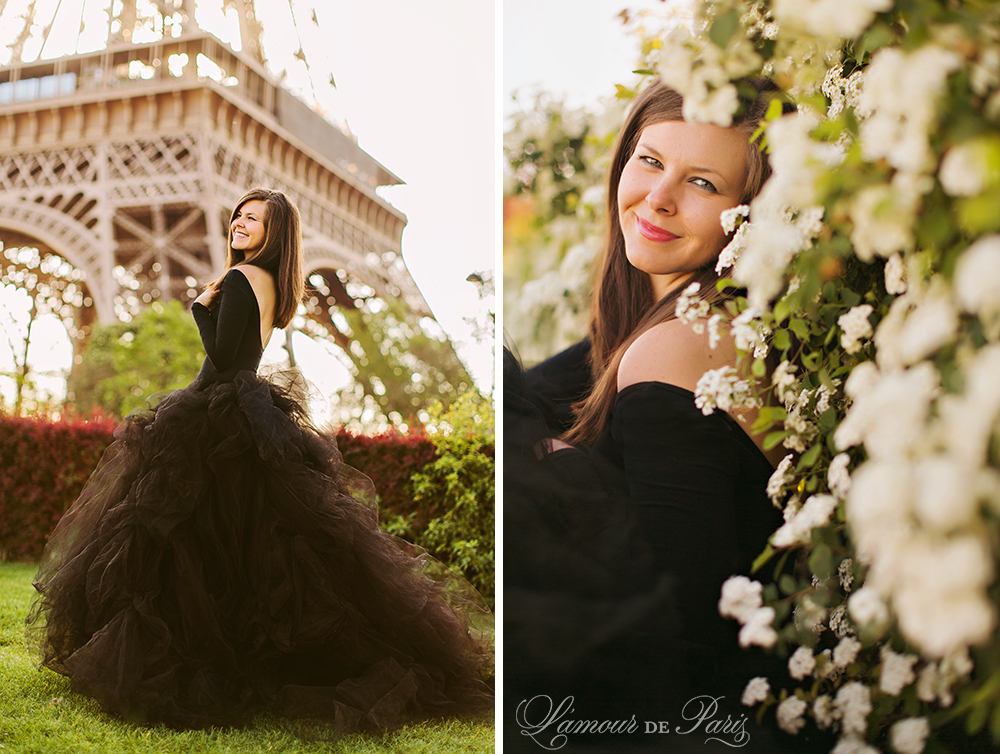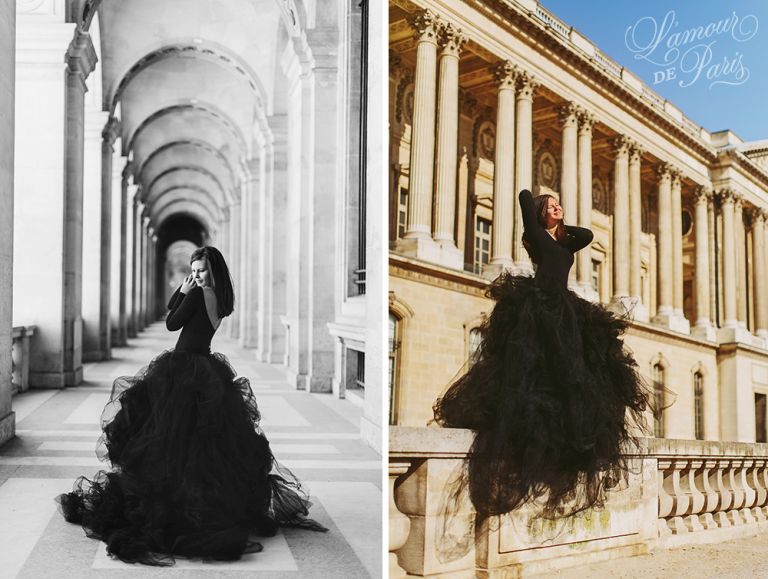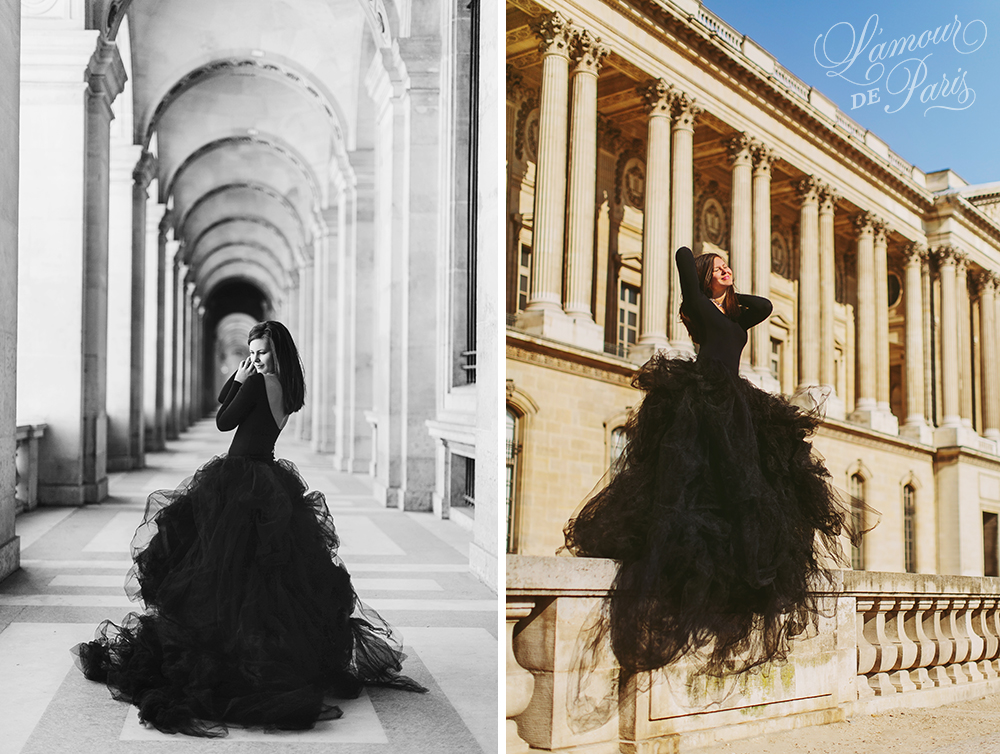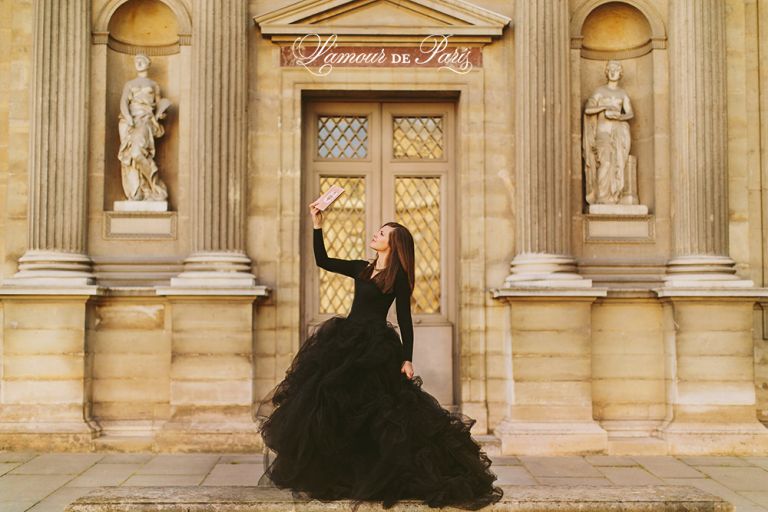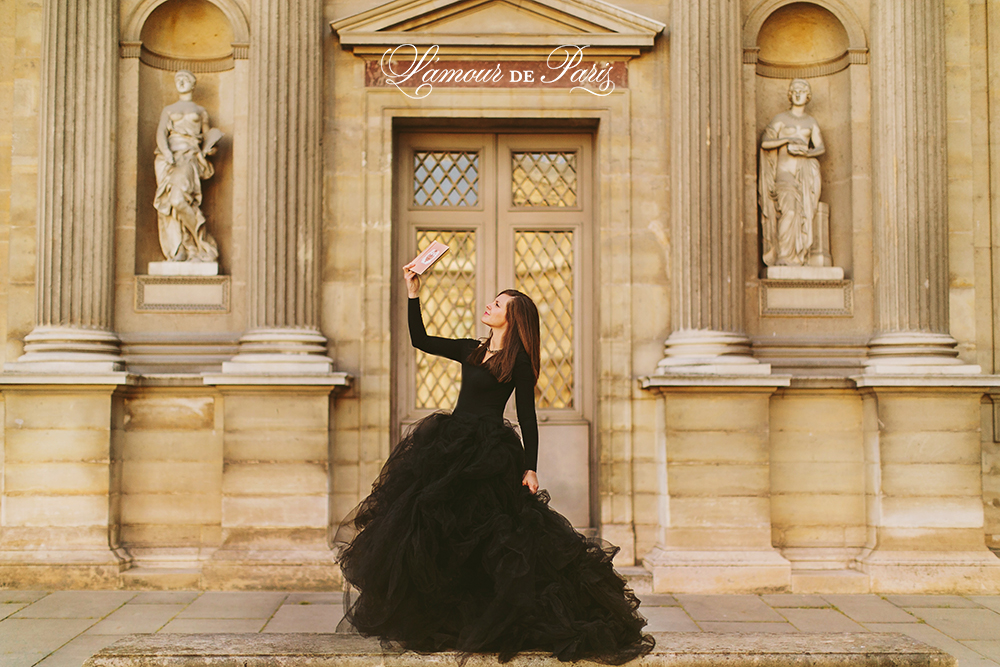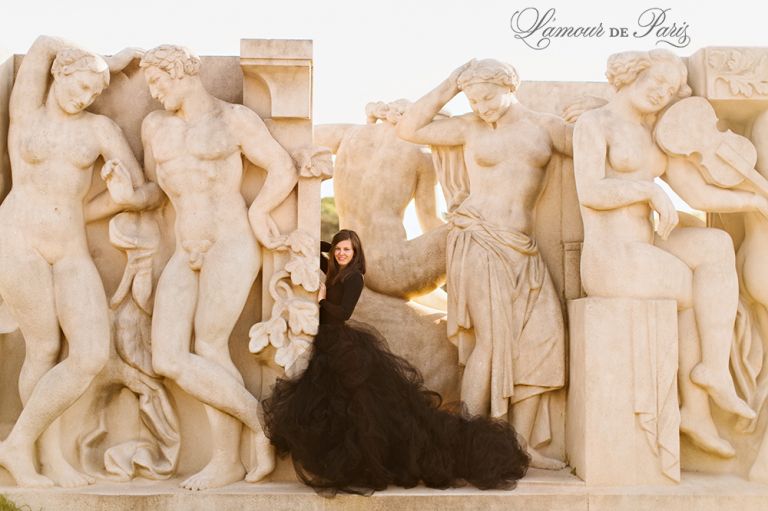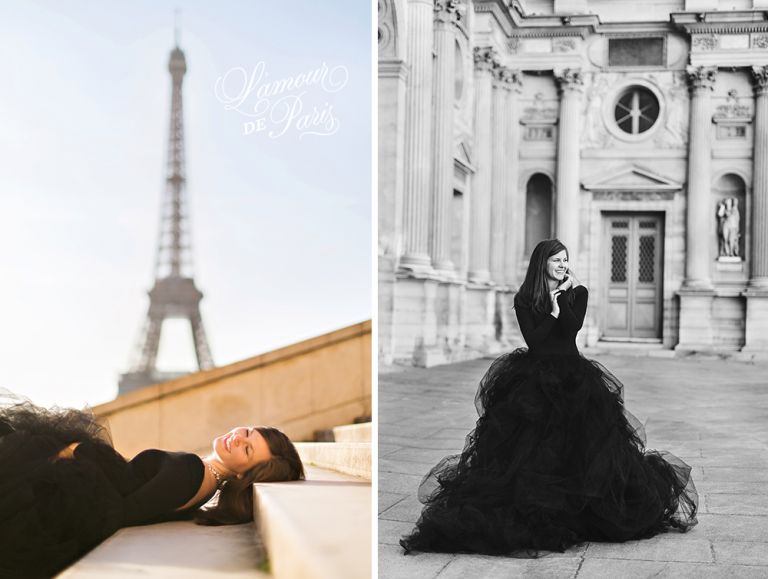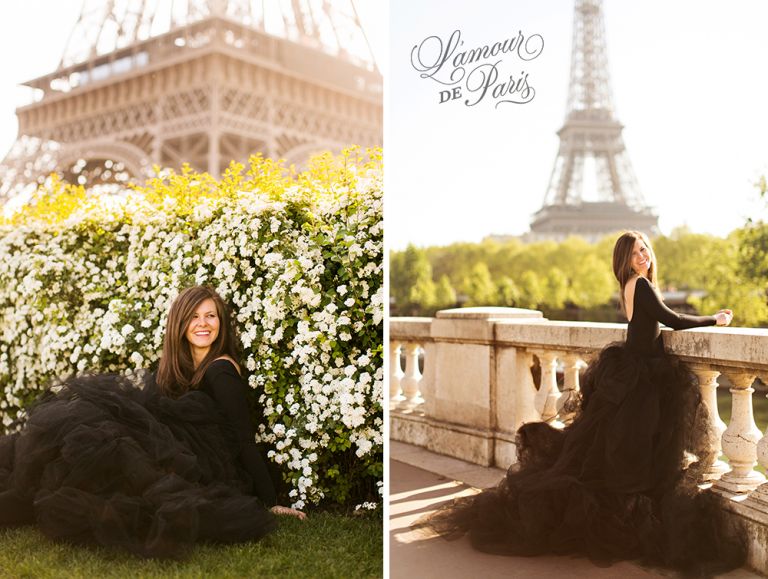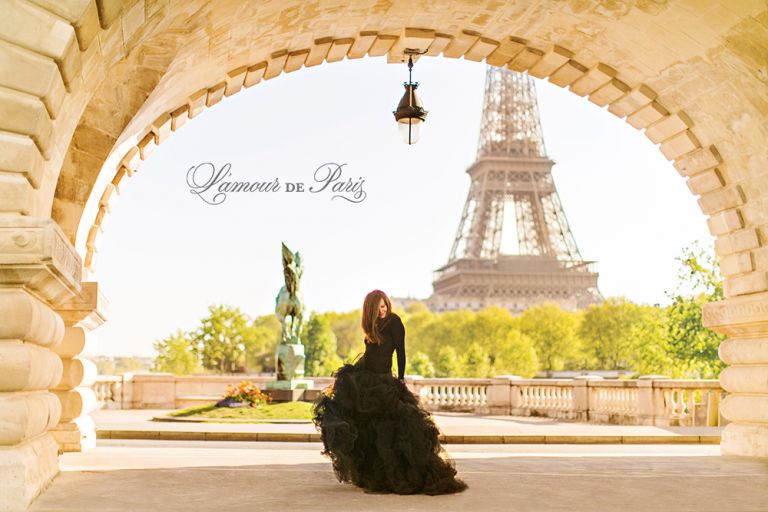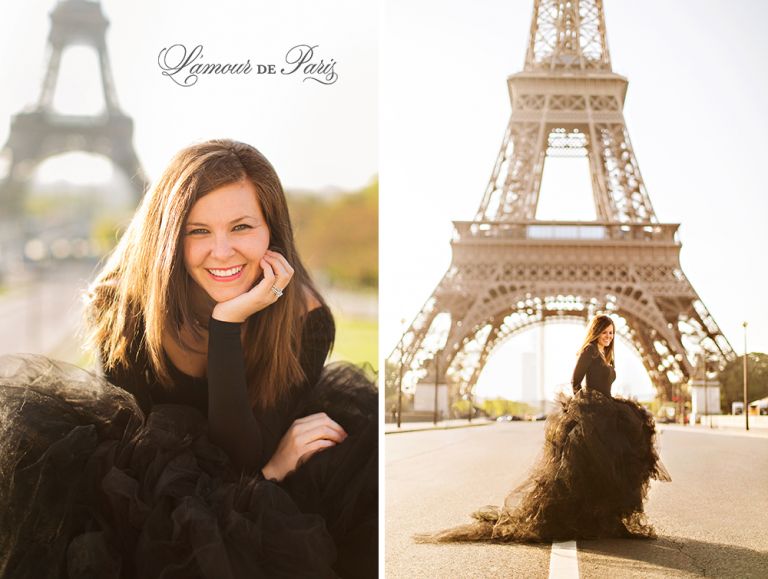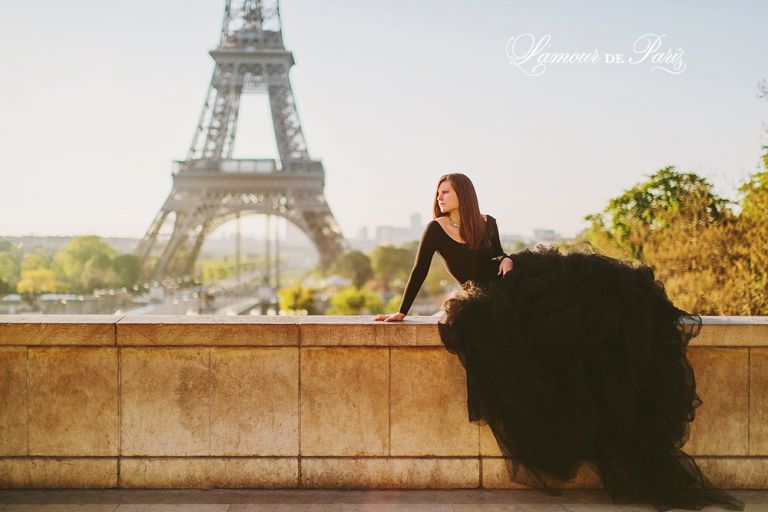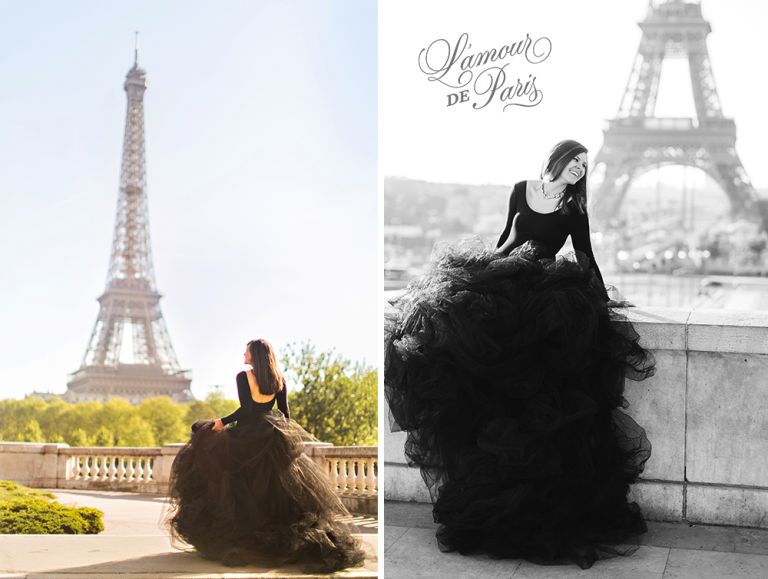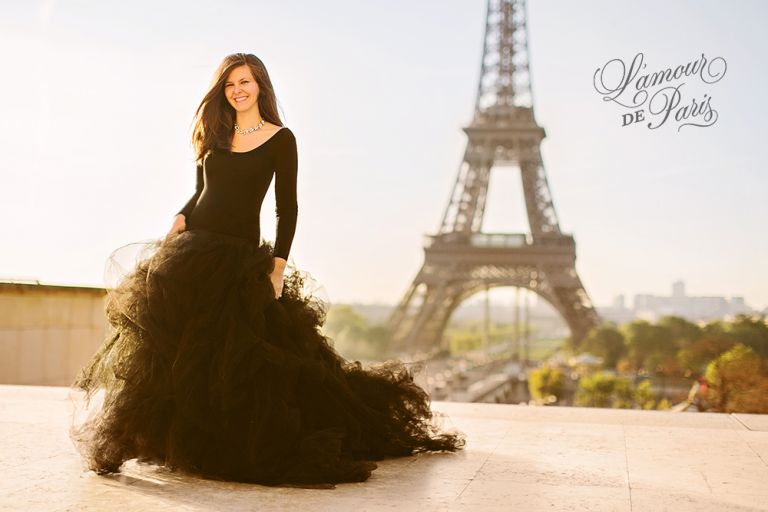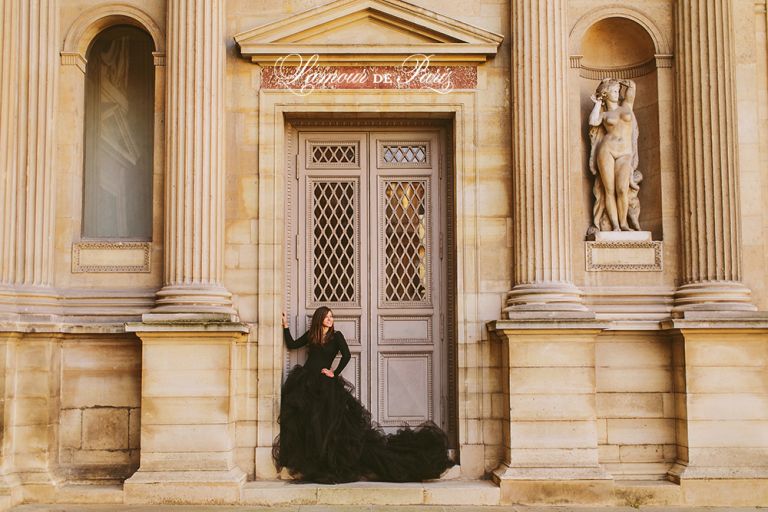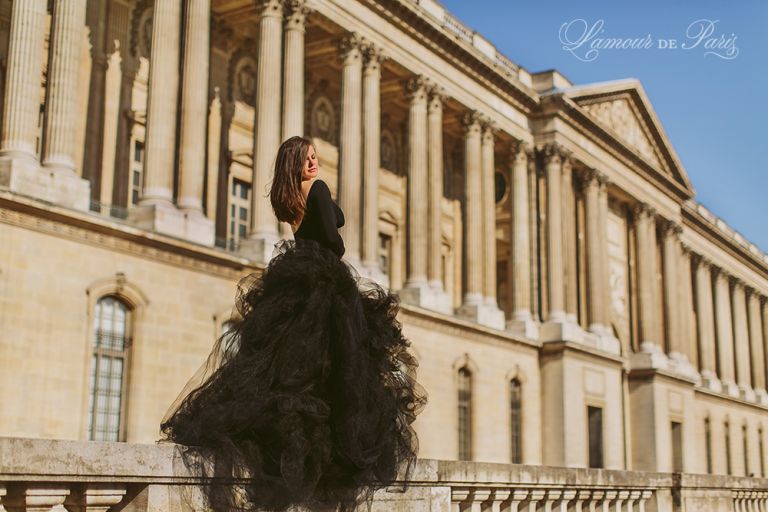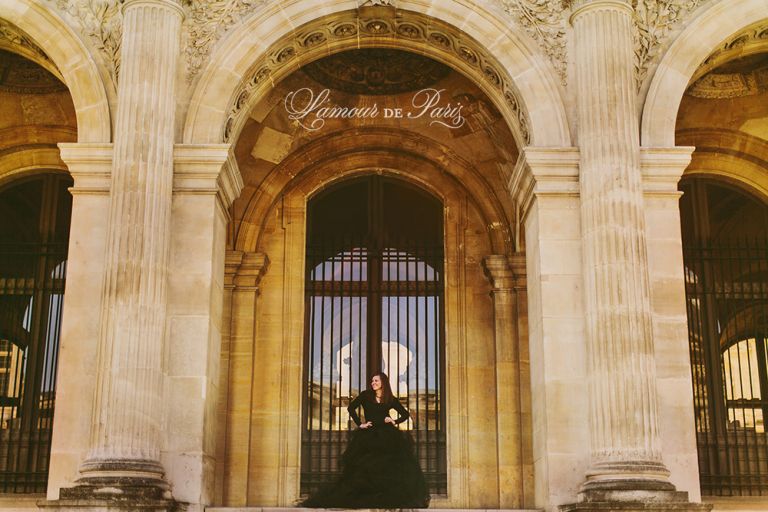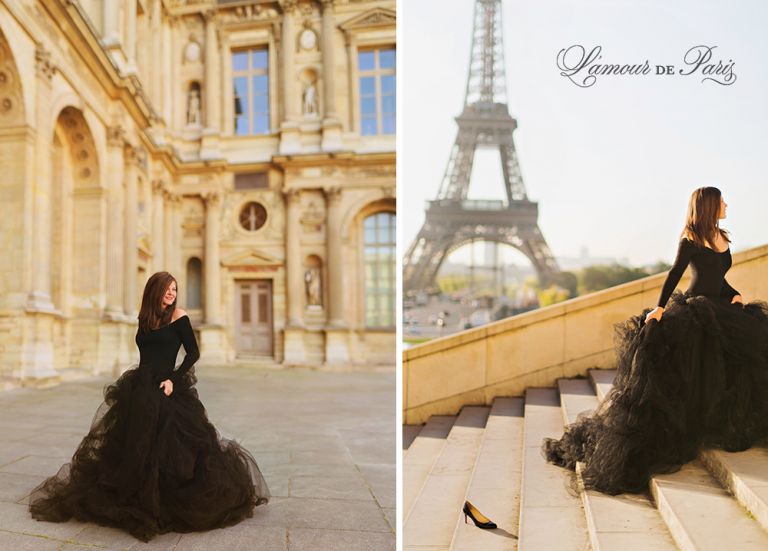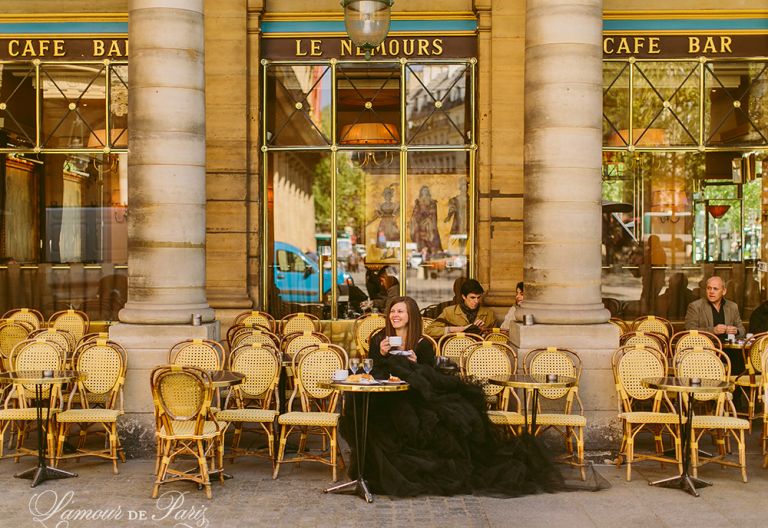 We also managed to snap a few "normal" photos are well, wandering around the gardens of Palais Royal.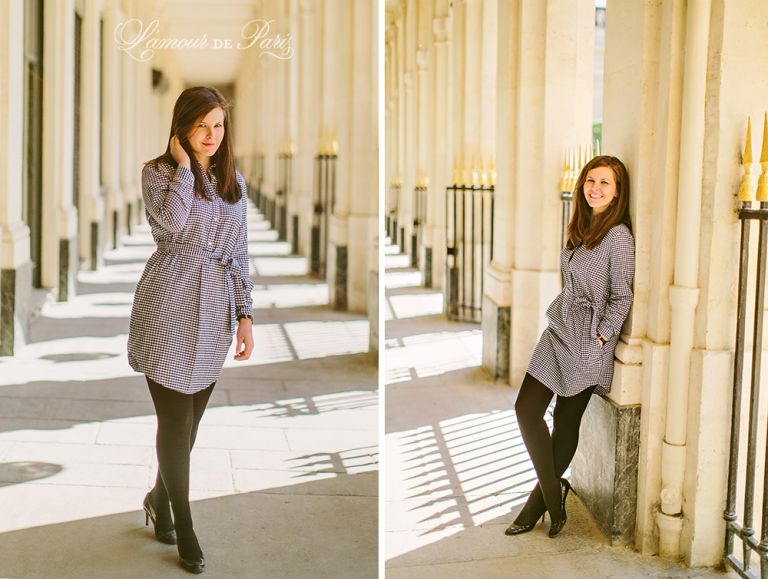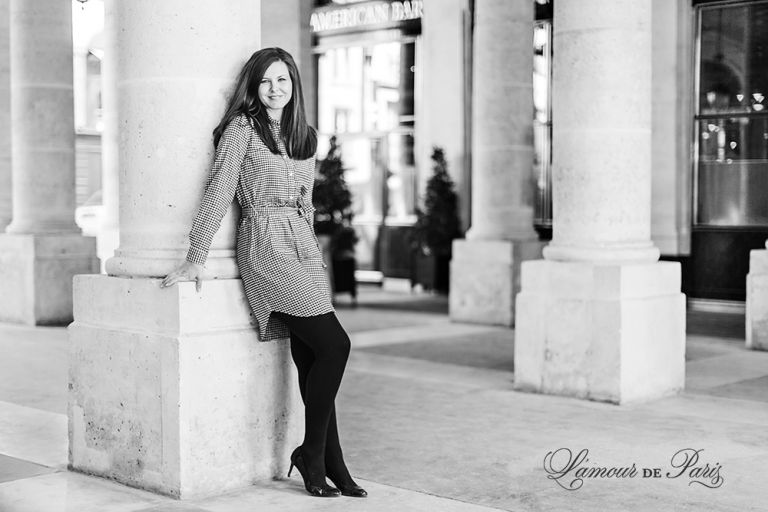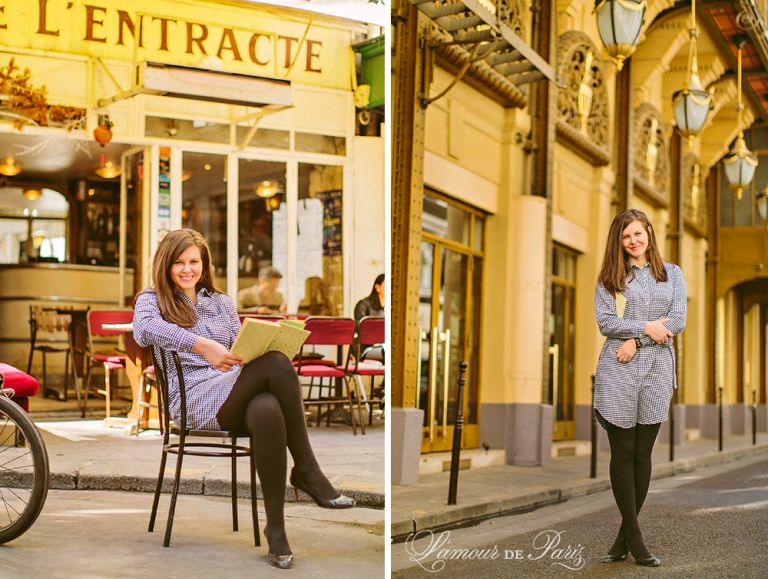 If you're a gal (or a guy, I don't judge!) coming to Paris and you'd love to do some photos like these of yourself, let me know!!  I have the black and pink tulle skirts available to you, or I can suggest a wealth of options for you to rent or buy a fabulous gown of your own, or you can create a fabulous outfit from your own closet.  We can do something totally glamorous and sexy, or we can arrange a themed shoot, such as a vintage "Midnight in Paris" 1920's look, or a Baroque-era "Marie Antoinette" or "Pride and Prejudice" look on the grounds of Versailles, or we can have fun with Parisian clichés and ride around the city on a bicycle with a baguette and flowers in your basket wearing a striped shirt and beret.  Contact me and let's get your session planned!