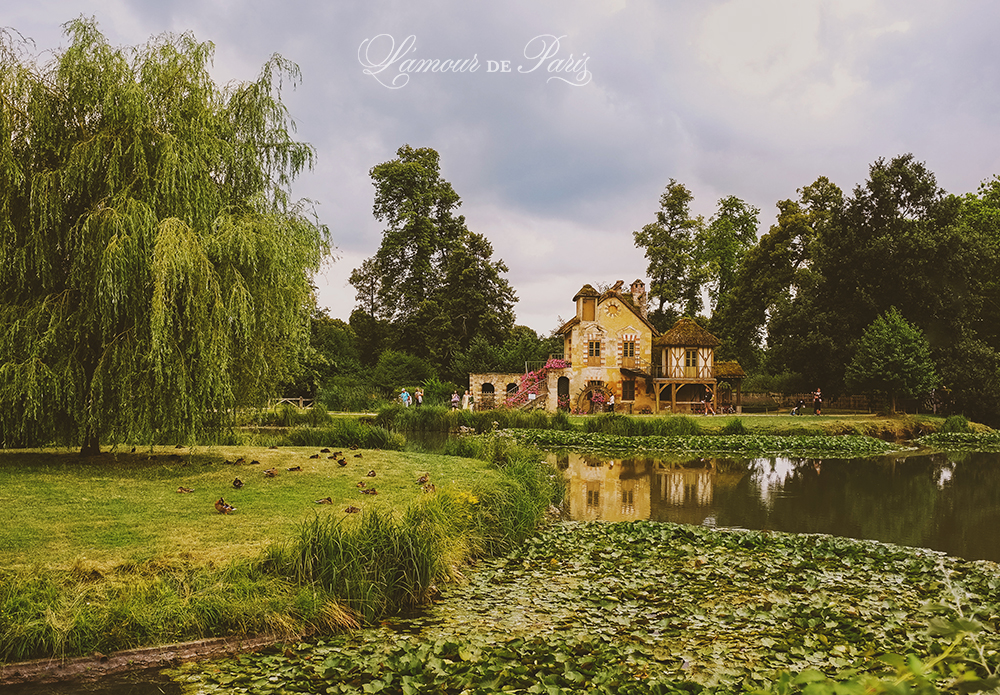 The first few times I visited Versailles, I was so overwhelmed by the chateau itself and the endless gardens that I really only scratched the surface of what Versailles had to offer.  You can easily spend a full day on the grounds alone and still not see everything Versailles has to offer.  I recently visited with a friend who was a huge fan of Marie Antoinette, and she insisted that we visit the Petit Trianon and the grounds of the late queen's hamlet, where she and her daughter famously played at being poor dairy farmers.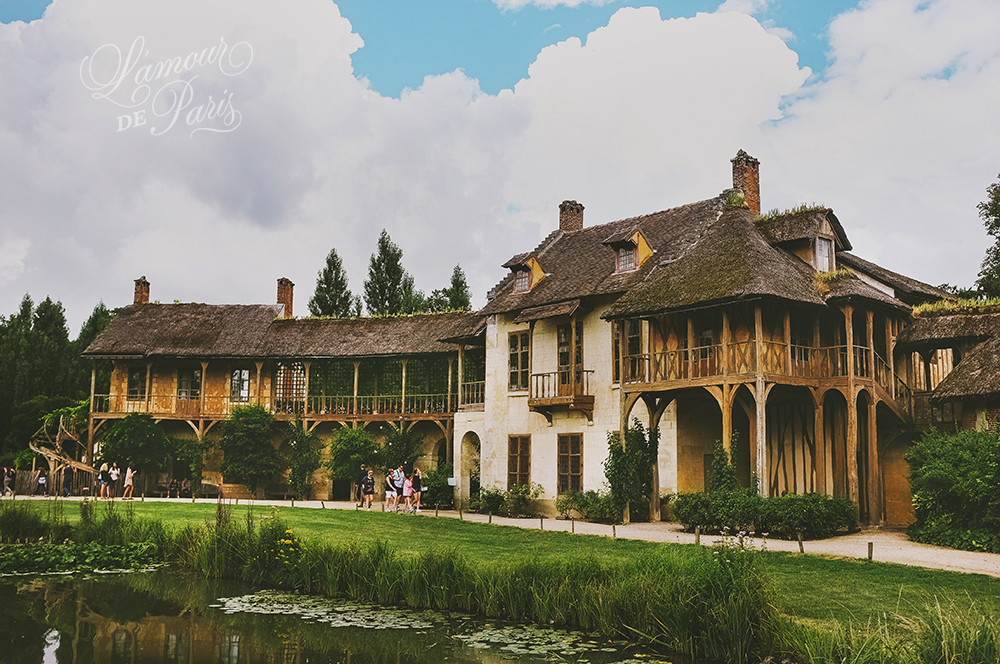 The grounds are littered with quaint little structures resembling the type you might see in any tiny French town – a chapel, a mill, a dairy, a chicken coop, a water wheel, etc.  The grounds themselves are also beautifully maintained, and each structure has its own garden filled with flowers as well as fruit and vegetable plants.  The grounds include a large working farm, which initially produced the fruits, vegetables, and dairy that were consumed by Louis and Marie themselves at the royal dinner table.  The farm is still in use today, and the resulting produce and dairy is sold at the local markets.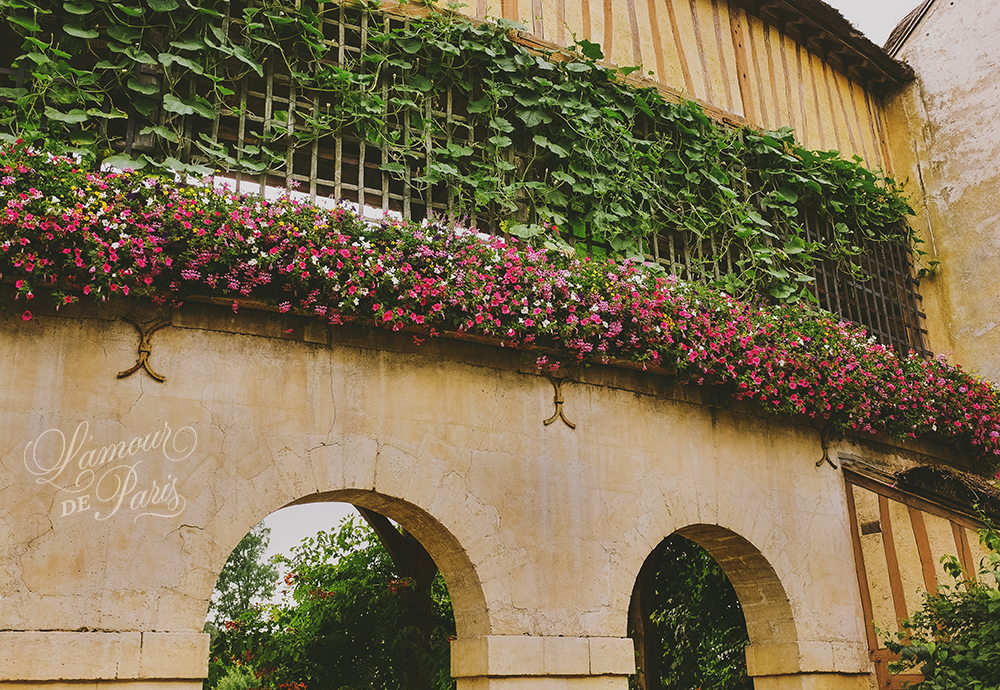 The only sign that this miniature city once belonged to a queen is on the inside (which, unfortunately, is only visible by peeking in the windows), where you can spot Italian marble floors, intricate mouldings, and gold hardware fixtures.  A few scenes in Sophia Coppola's movie Marie Antoinette were filmed on location here, and they do a great job of giving you a glimpse into how peaceful and relaxing this little getaway was for the Queen.  The hamlet was a perfect place for her to enjoy a more simple life while still retaining all of her royal luxuries and protections.
I could spend an entire day just strolling through the grounds of the hamlet, smelling all the fresh flowers, sitting in the shade under the trees, feeding bits of baguette to the fish in the pond, sneaking apples and oranges from the trees, and generally relishing in the relaxing atmosphere.  Particularly during the summer, it is an idyllic setting for a picnic or long country stroll.
You can access the Hameau de la Reine through the Petit Trianon, which is accessible by bicycle, golf cart, mini-train, or on foot if you really really enjoy long walks (I recommend the golf cart, which you can rent from the green shack just inside the main garden entrance at the chateau).  Unfortunately no bikes or carts are allowed inside the hamlet, so be prepared for quite a bit of walking and plan to spend at least a few hours on the grounds.  If you're traveling with small children, the farm has lots of great activities for kids as well.  I highly recommend visiting the hamlet if you are spending a day at Versailles – it's my new favorite spot!  For more info, visit the Versailles website.