In Europe, unexpected rain storms are a near-daily occurrence.  At any time, and without any warning, the most beautiful sunny day can quickly turn into a downpour.  I can't tell you how many times I have entered a Metro station with a cloudless blue sky above my head, only to emerge to a drizzly grey mess.   Thankfully the storms are often gone as quickly as they came, but if you're out and about without an umbrella, these freak storms can leave you soaking wet and ruin the rest of your day.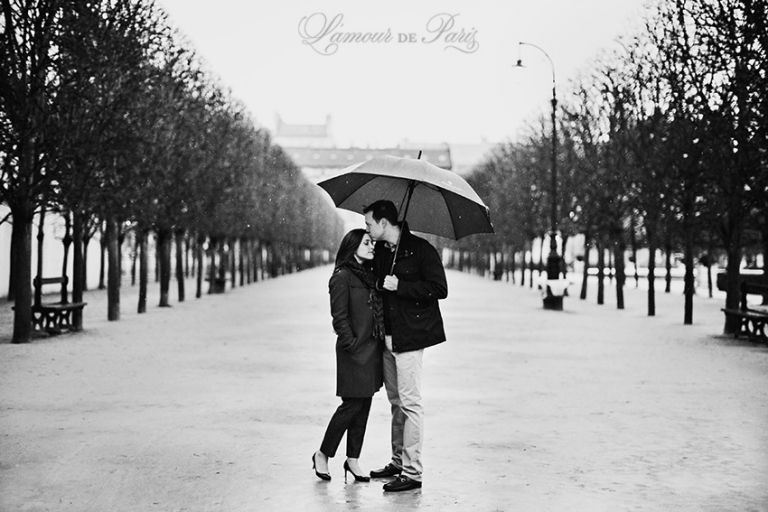 This brings me to my Travel Tip for the day: ALWAYS bring an umbrella!  Because the long, narrow streets of Paris can quickly turn into strong wind tunnels, make sure you choose a vented umbrella to avoid any inversions or broken umbrella parts.  For ladies, I recommend buying a lightweight purse-sized umbrella with a quick-drying fabric (Eddie Bauer and ShedRain are worth the investment).  Though not easily portable, this transparent dome umbrella will help keep your hair perfectly coiffed even in a major downpour.  For the gentlemen, I suggest an umbrella with a long shoulder strap that you can easily sling over your shoulder (Gustbuster Metro and the Windbrella Georgetown are great options).  If you're a "bicycle built for two" kind of couple, consider this unique two-person umbrella, but be aware that walking side by side on the crowded streets of Paris is not always possible.  If you're more of a "form over function" person, then I recommend this adorable heart-shaped version that comes in several colors.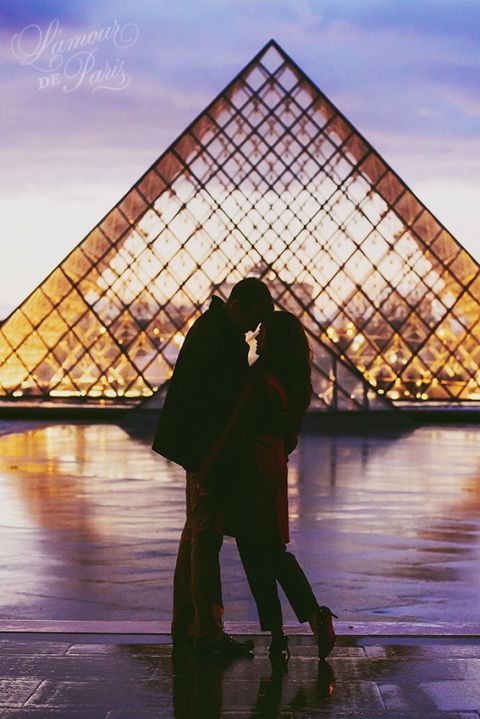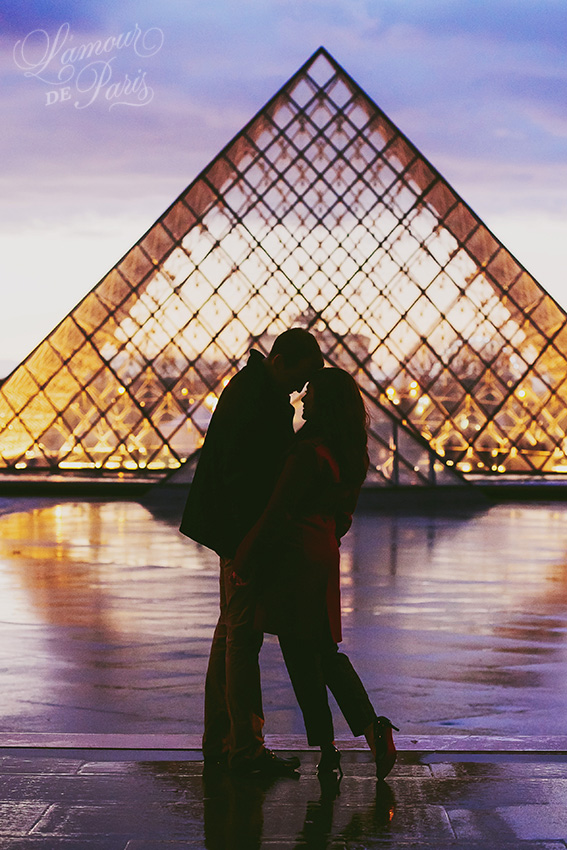 If you're planning on doing a romantic portrait session while you're in town and the forecast calls for even a slight chance of precipitation, I suggest bringing along an attractive umbrella to your session.  The heart shaped version is a great option, or for those with a darker sense of humor, this umbrella is emblazoned with a – *ahem* – colorful French phrase.  ModCloth has a ton of adorable options, including several French-themed pieces.  If you're doing a nighttime session, consider a light-up umbrella to add a special touch (Think Geek has two really cool options here and here).  If you're very DIY friendly, Instructables has an awesome tutorial on how to make one of your own.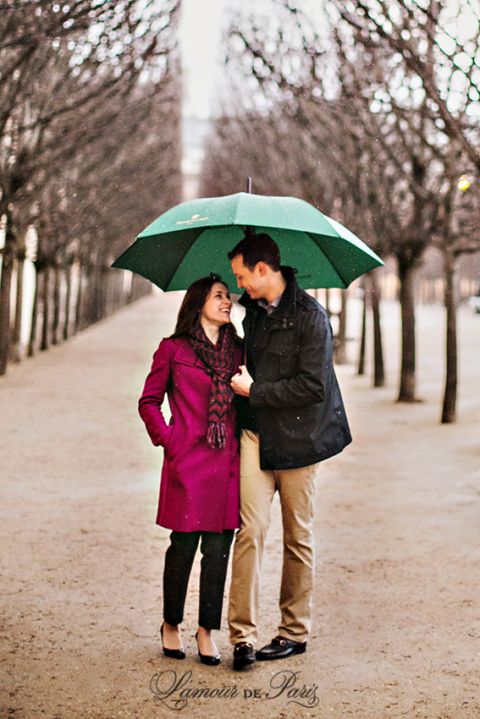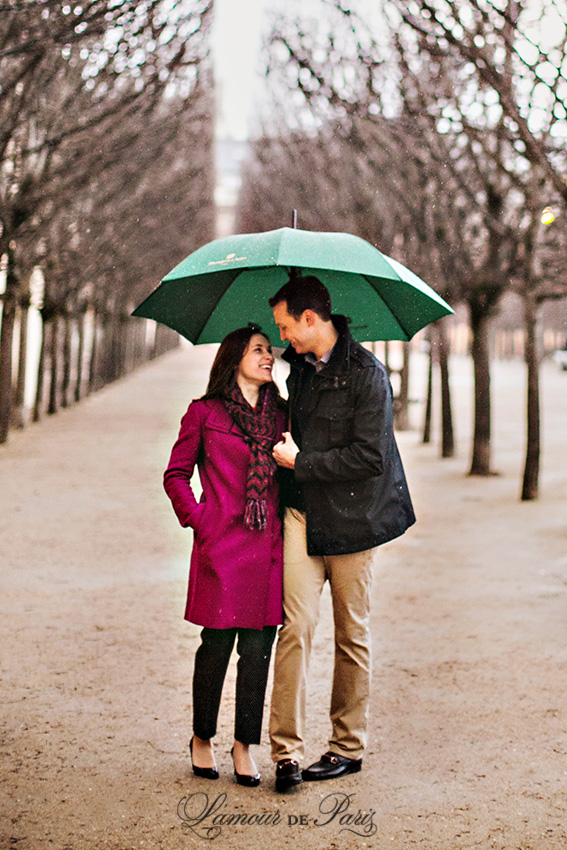 Whatever your choice, make sure that when you're traveling in Paris (or anywhere in Europe), you always pack an umbrella.  When that freak rainstorm bursts from the sky, you'll be glad you did!