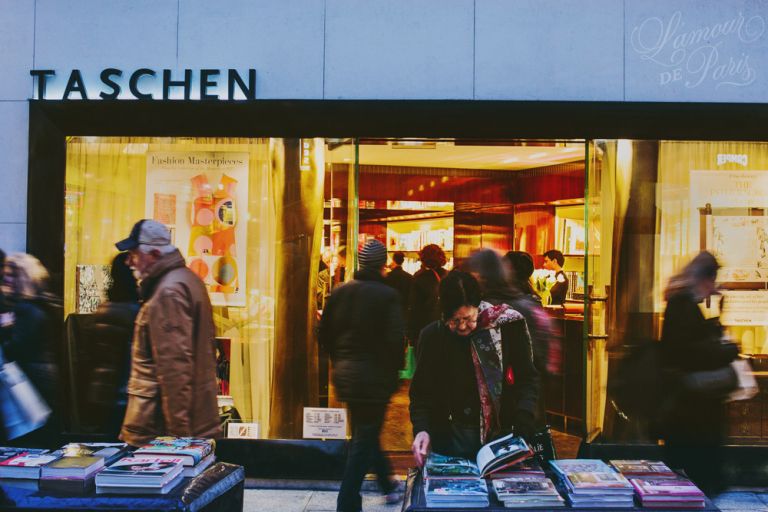 If you're not familiar with Taschen Books, you should be.  This publishing company produces some of the most incredible art and photography books on the market.  They cover everything from travel photography to pop art to architectural marvels to erotic imagery, and each one of their heavy tomes is so well-curated and designed that it is a work of art in itself.  I've been collecting Taschen books for a long time, so naturally their Paris bookstore was at the top of my shopping list, and it didn't disappoint.  I found many of my favorite titles in stock (all Taschen books are multilingual, including French, German, and English, so you don't have to worry about understanding the text regardless of where the book is purchased), some awesome travel guides for various cities in Europe, and they also had some street displays with discounted books.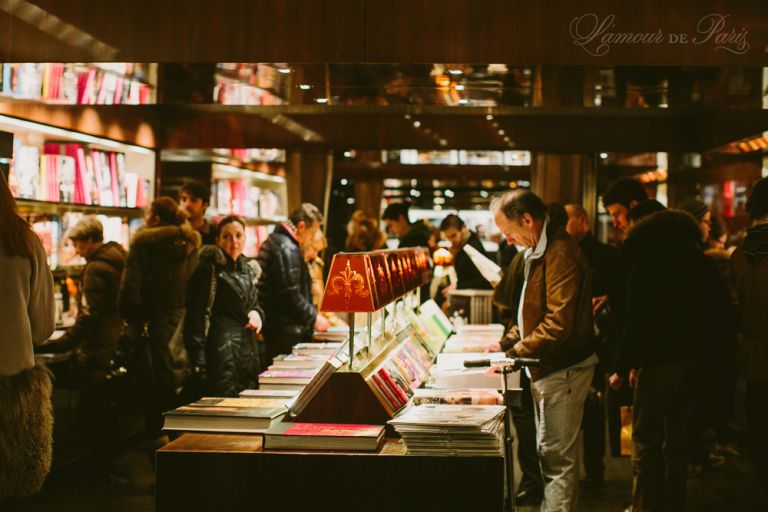 Their Paris shop is located on the popular Rue de Buci in the heart of Saint Germain des Pres, buffeted on either side by busy cafes and trendy boutiques.  I love strolling down this street and the surrounding area at sunset, as Parisians are starting to get off work and are flooding into their favorite neighborhood brasserie for a pre-dinner glass of wine with friends.  The street is located only a few blocks away from the Jardin du Luxembourg and the Marché Saint-Germain, so if you've spent a long day lounging the park or loading up on gourmet food, wandering down Rue de Buci is a nice way to get your energy back up.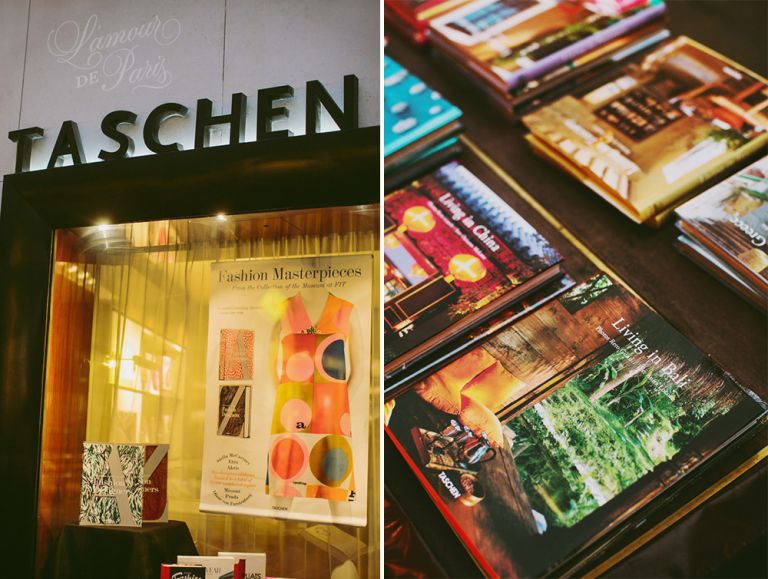 The store itself offers a great collection of Taschen pieces at VERY reasonable prices (I recently got a massive photography coffee table book with vintage photographs of Paris for only 30 Euro), as well as some calendars and wall art.  If you're a fan of unique souvenirs or if you or a loved one is a fan of art books, Taschen offers plenty of affordable options.  The Taschen bookstore is open Monday-Thursday from 11 AM – 8 PM, and Friday-Saturday from 11 AM – midnight and is located at 2, Rue de Baci in the 6th arrondissement.  Find out more about Taschen online here.