This is by far one of the coolest stories I have ever come across.  Zeshan, master planner that he is, created one of the most intricate, amazing, unique proposal plans that any guy has ever put together to surprise the love of his life, Annie.  On the morning of April 1, a few days before her birthday, Zeshan surprised Annie with tickets to London – for THAT afternoon!  He had previously contacted her workplace and secured time off of work for her, so all Annie had to do was pack.  After being assured it was not an April Fools joke, Annie packed her bags and the two of them headed off to London that same day!  After a few wonderful days in London, he surprised her again, this time with tickets to Paris!  Once in Paris, he surprised her yet again with a "portrait session"  with yours truly at Versailles.  Annie was convinced that this was all an elaborate birthday gift, so she was more than happy to go along with the plan, not realizing that he had one last (very very sparkly) surprise left for her…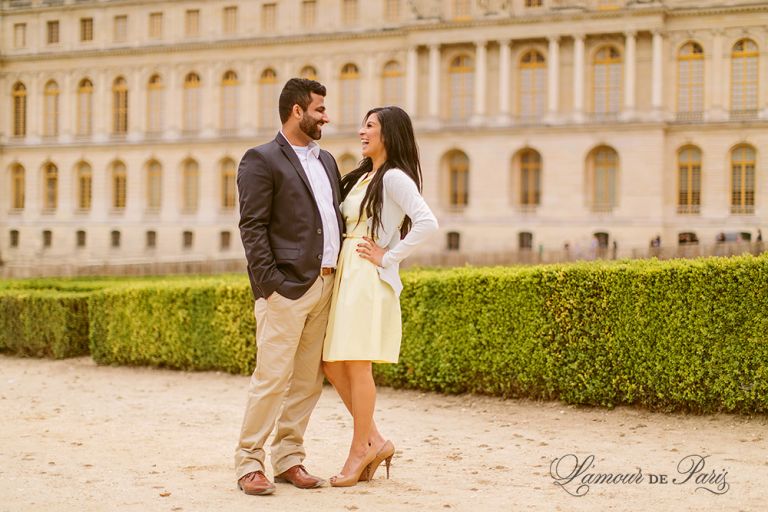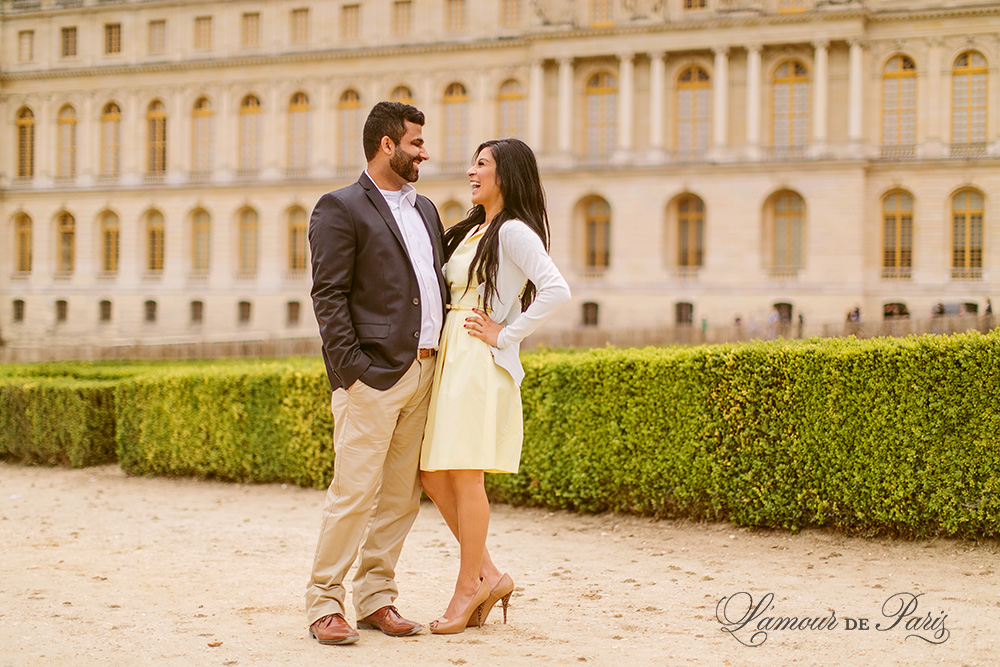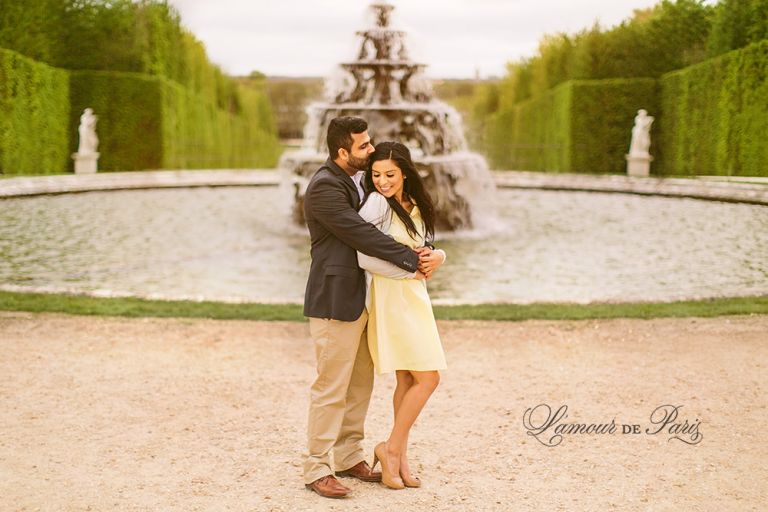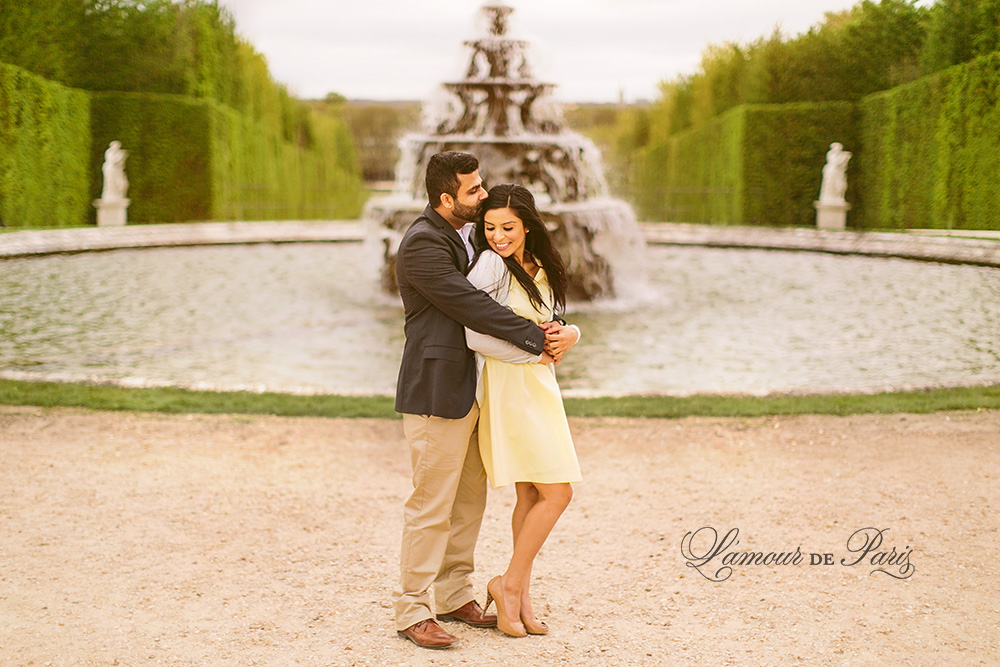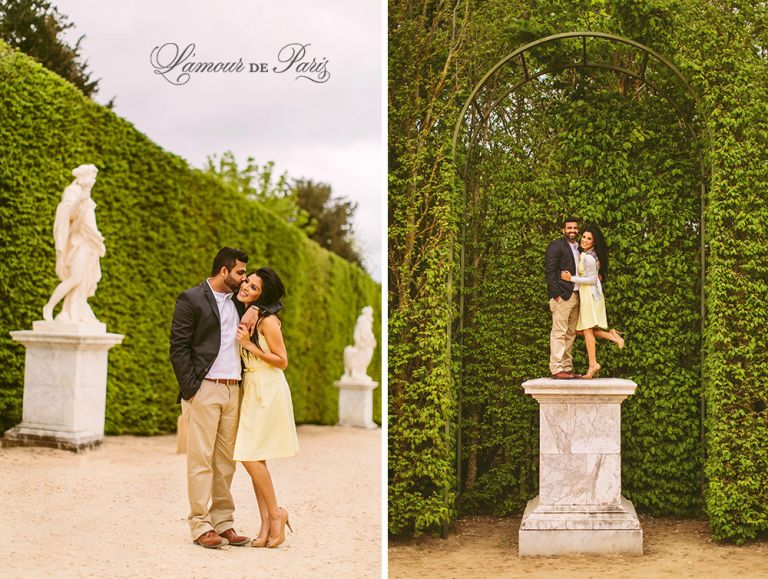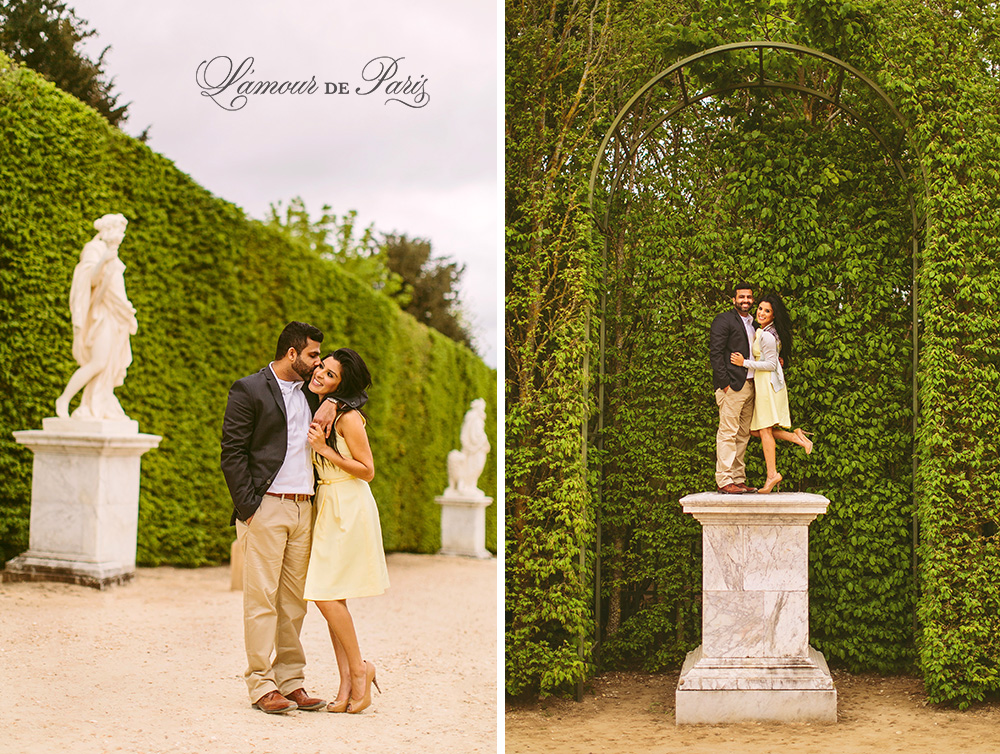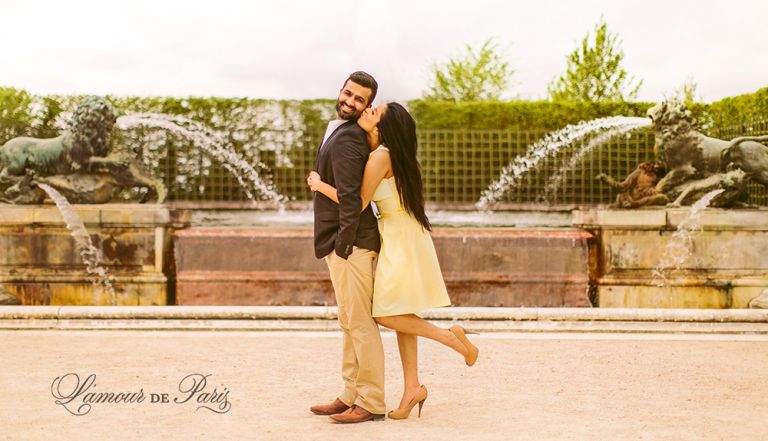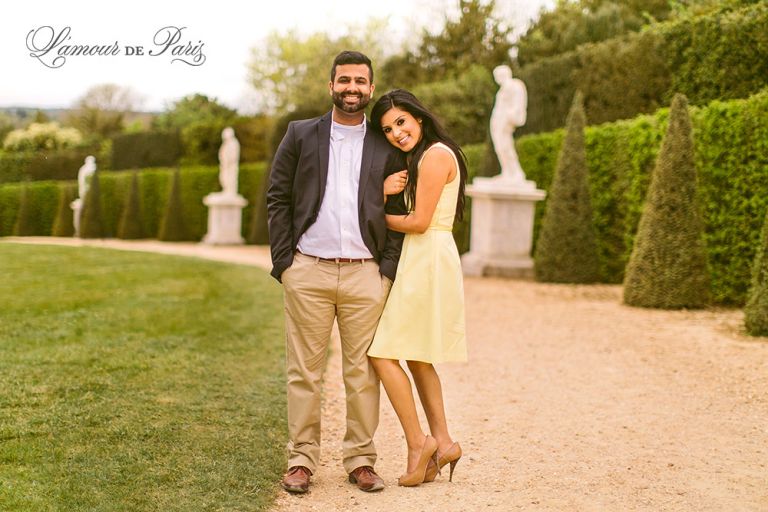 Here we go!!!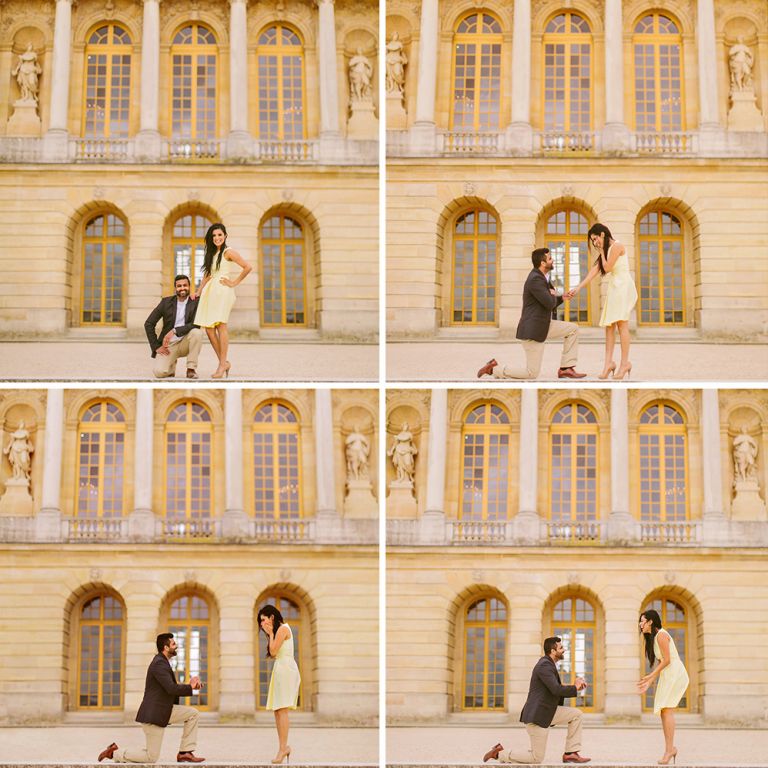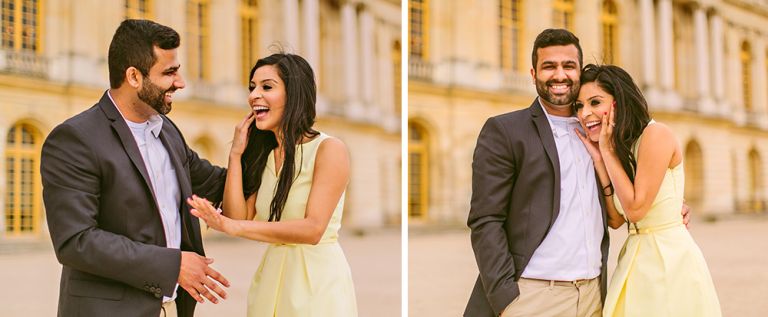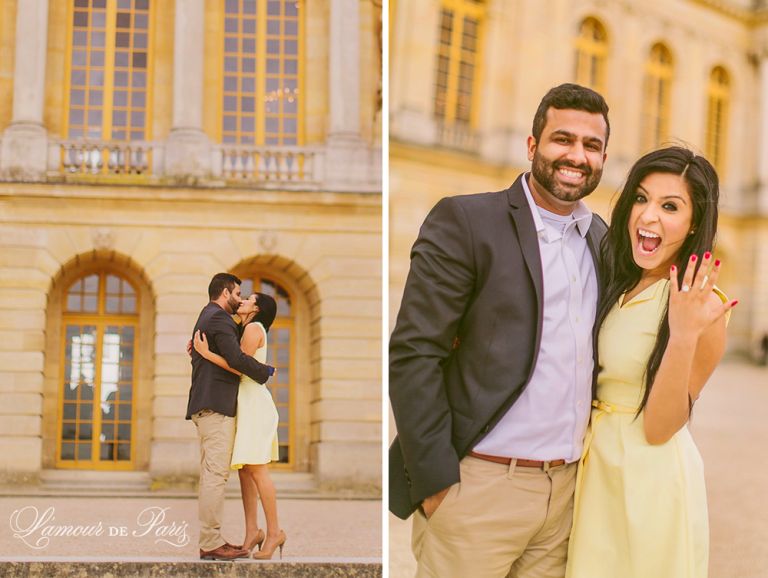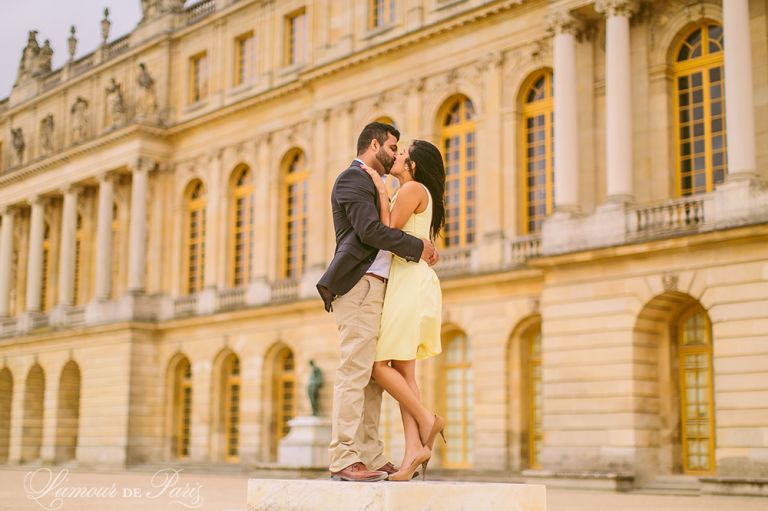 It took quite awhile for Annie to stop grinning from ear to ear – and who can blame her with a stunner like this on her hand!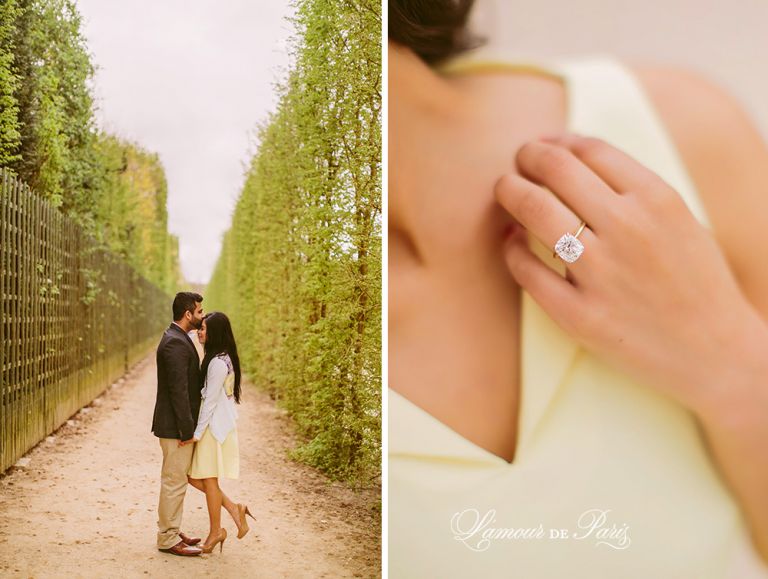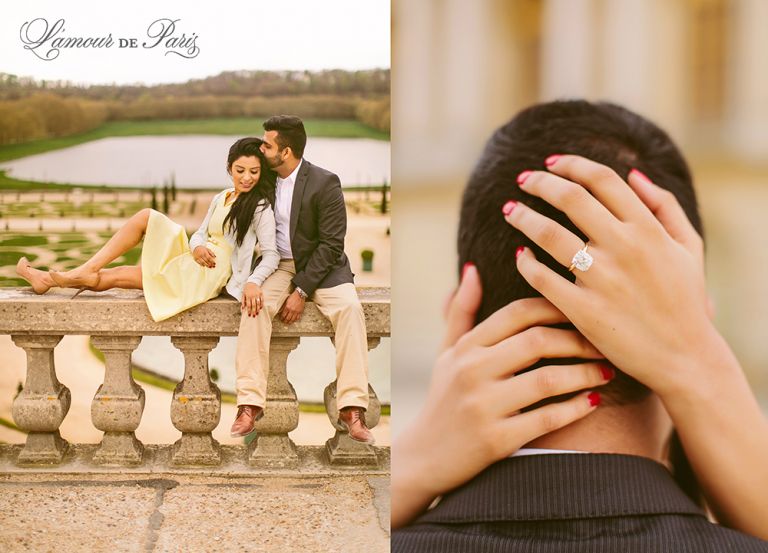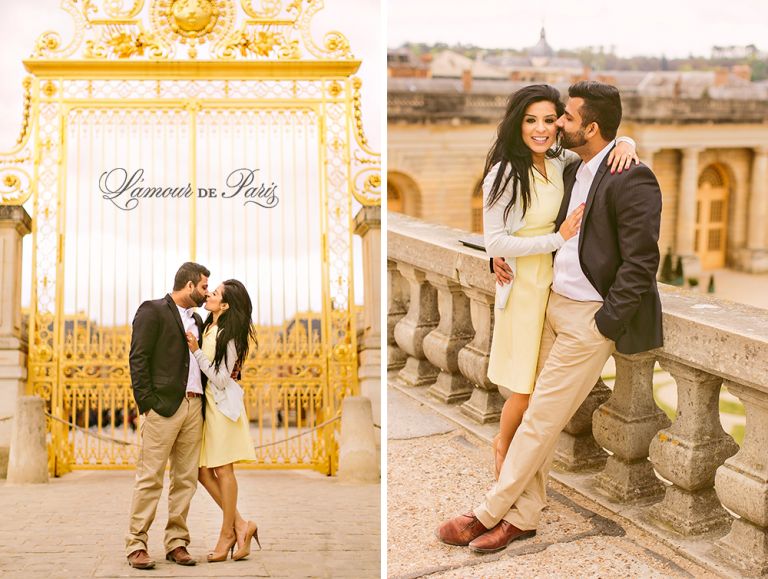 Way to go Zeshan – thank you so much for letting me be a part of your amazing plan!
Guys, if you're looking to plan an extra special proposal for your sweetheart in Paris, let me know – we have all kinds of tips and suggestions for proposal spots to help ease the process for you!