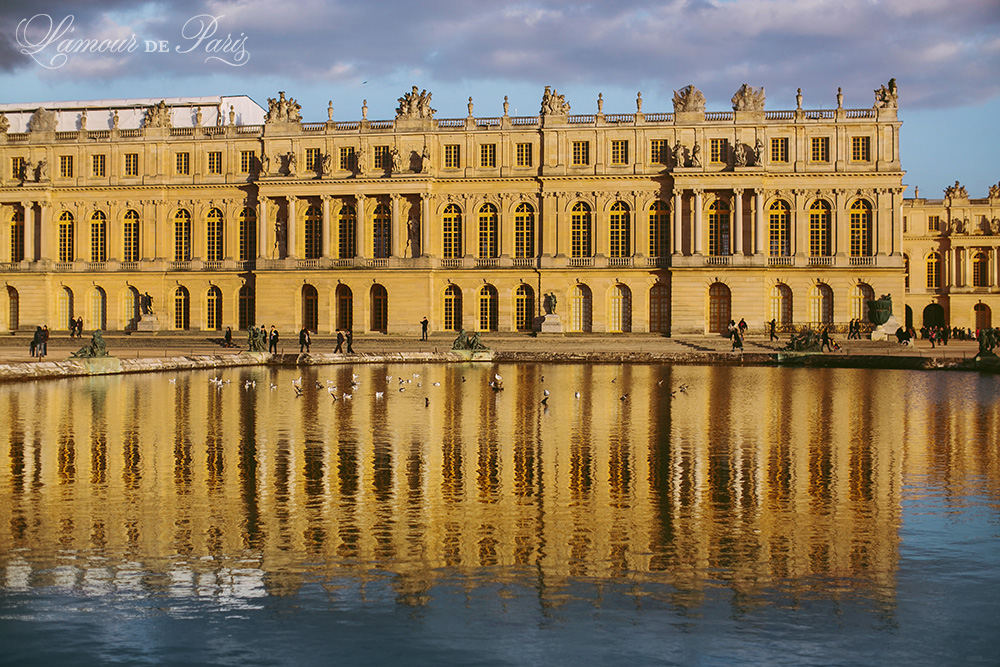 Recently I took a visit out to see the fabulous grounds of Versailles.  It wasn't my first visit, but I still found so many new things I hadn't seen before.  I was lucky enough to be there during a beautiful sunset, which illuminated the castle in rich golden light.  As I always do, I rented a golf cart (available just inside the entrance to the gardens for 30 Euro per hour) and aimlessly wandered around the grounds.  It's a wonderful way to spend a day, particularly when there's nice weather!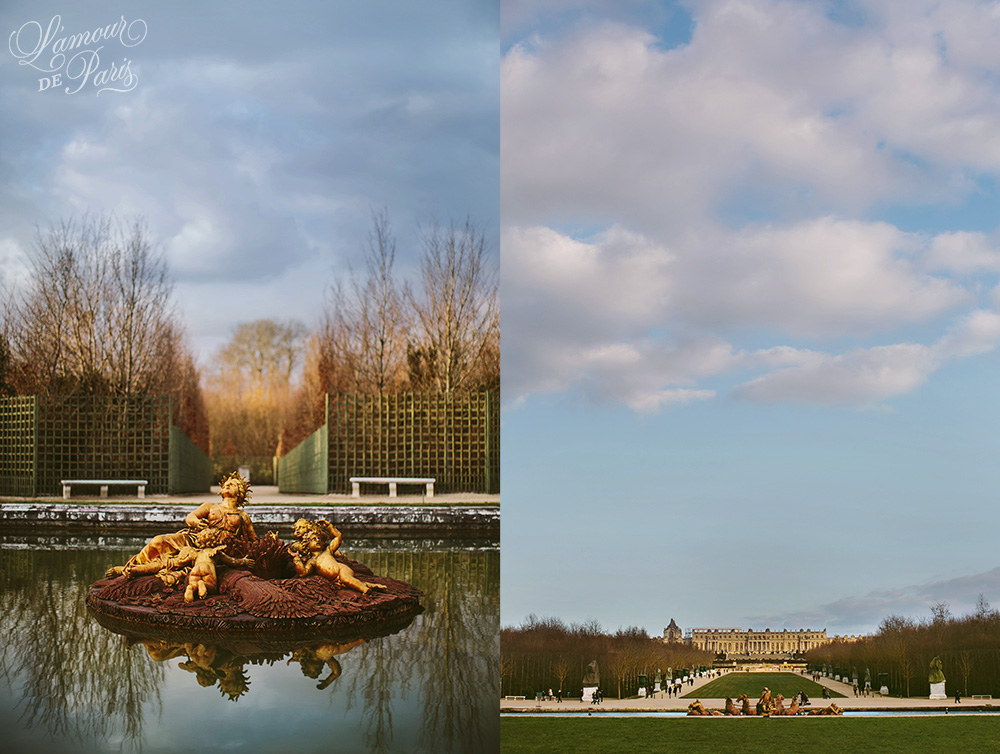 Although the gardens aren't at their best in winter, you can still appreciate the grandeur and vastness of Versailles and imagine the beauty of it in its prime.  I can't wait for springtime to come, when the flowers are in bloom and they break out the bicycle and rowboat rentals.  I can't imagine any better way to enjoy springtime in Paris than floating on the Grand Canal with a bottle of wine and a good book, just as Marie Antoinette might have done herself hundreds of years ago.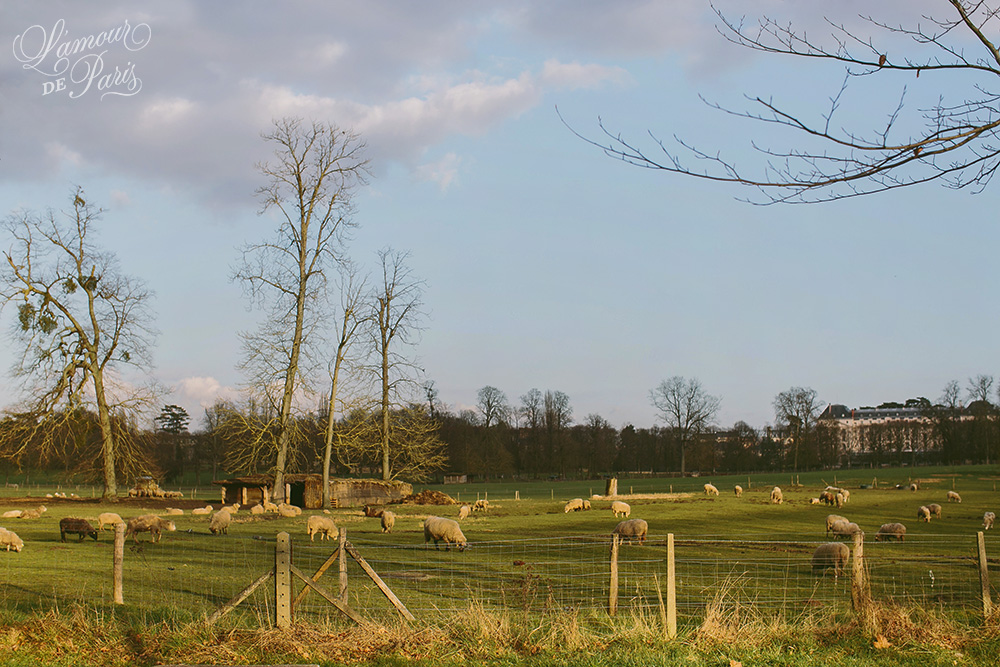 Speaking of Marie Antoinette, one of my favorite trivia bits about Versailles has to do with these sheep right here.  When she reigned as queen, she built a small hamlet in her gardens near the Petit Trianon where she would play with her children and pretend to be a shepherdess, tending her flock.  Throughout the chaos of the French Revolution and for centuries after, the staff at Versailles continued to care for the sheep and breed them.  That means that the herd you see here are the direct descendants of the same little lambs that Marie Antoinette and her children played with!

Next time you're in Paris, if the weather is nice and you don't have anything on the agenda, consider making a day trip to Versailles.  You can spend the morning touring the extravagant rooms of the grand chateau, spend the afternoon wandering the gardens and picnicking on the grand lawn, and spend the evening enjoying the musical fountains and fireworks show.