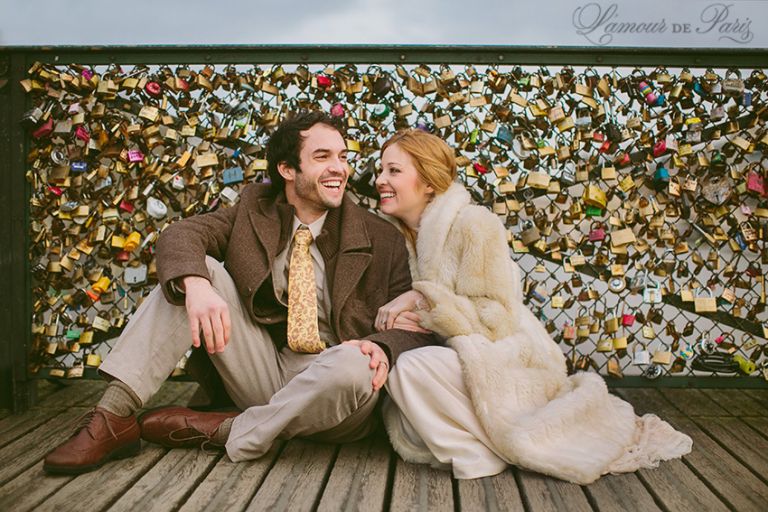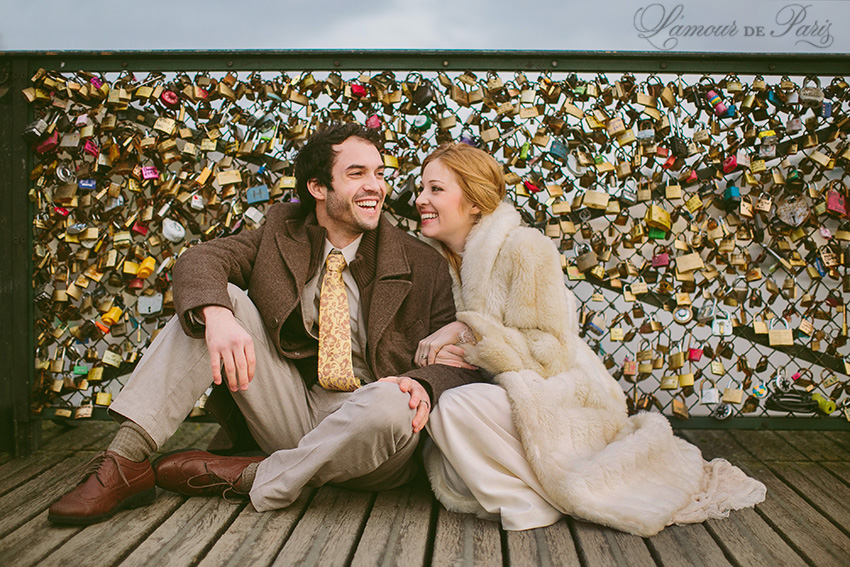 It seems that every major city in Europe has a "lock bridge" where lovers flock from all over the world to secure a padlock engraved with their initials.  After the lock is secured onto the bridge, tradition states that the lovers throw their keys into the river, symbolizing that their love is forever and they can never be "unlocked" from each other.  Although the tradition is fairly recent, it is believed to have started with the Ponte Vecchio bridge in Florence, Italy where it then spread all over the world.  Each city has its own special location and tradition.  My favorite is in Taiwan, where locks are attached to train stations in pairs and are accompanied by a special wish.  The legend states that when the trains pass near the locks, the magnetic field generated by the trains causes energy to accumulate in the locks and fulfill the wishes.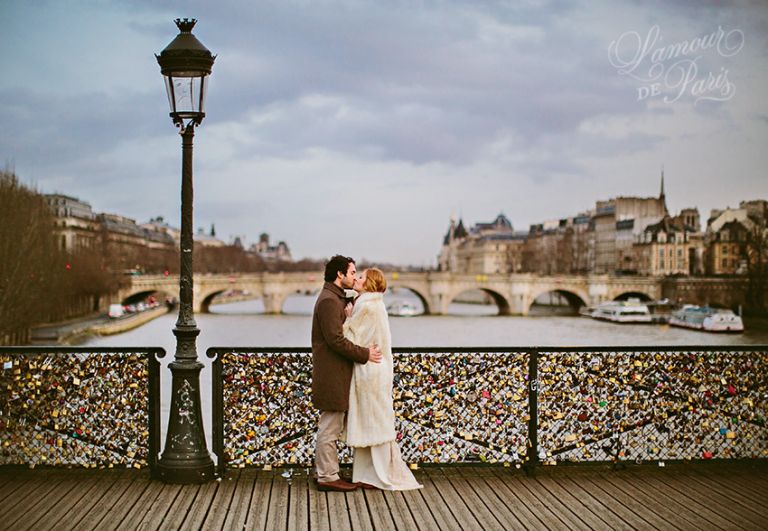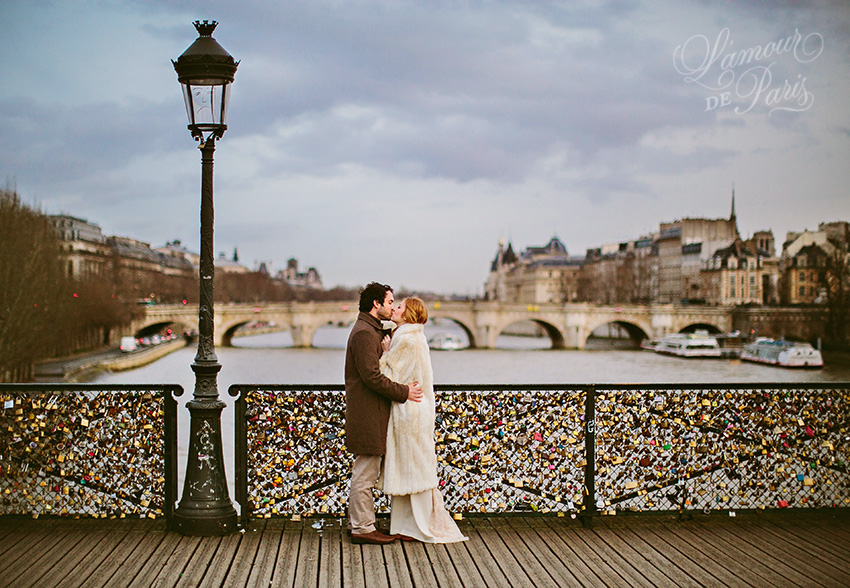 In Paris, there are three "love lock" bridges, but the most popular choice is the Pont Des Arts.  This bridge, which stretches along the Seine and connects the Louvre and the Institut de France, is home to hundreds of locks dating back all the way to the early 90's (despite regular "pruning" by the Paris city government).  Couples come from all over the world to leave their locks (many of which are specially engraved with their names and wedding date) and then toss their keys into the Seine.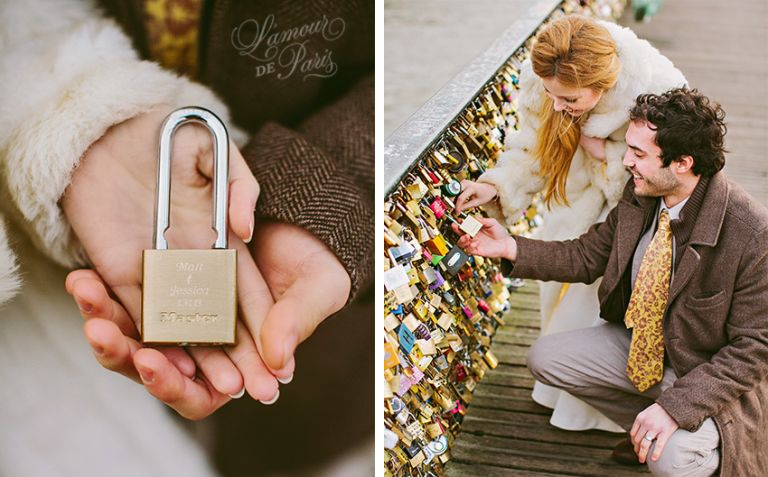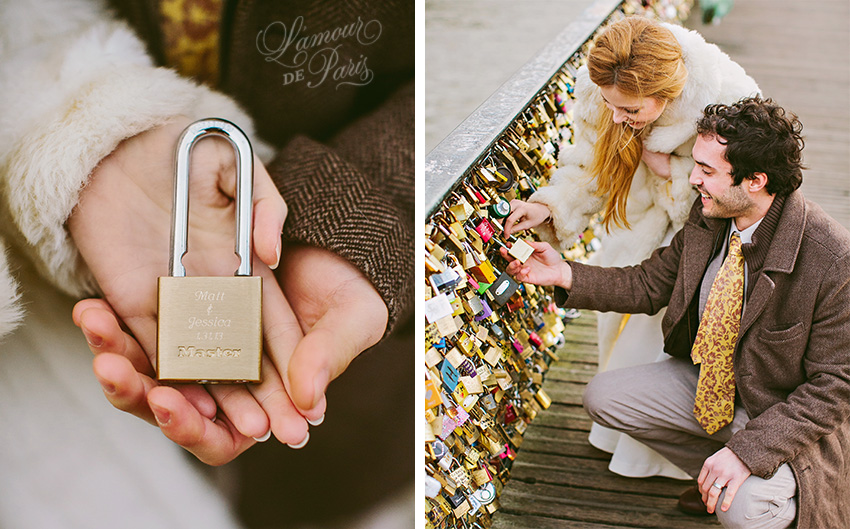 Despite the popularity of the tradition, locks can be difficult to come by in the city, so I recommend specially ordering a lock before your trip, especially if you want one engraved.  If you must pick one up in the city, try the bottom floor of BHV, which houses a hardware section.  If you want something extra special, try visiting the world famous Marché aux Puces St-Ouen antique fair on the weekend, where you may be able to find an antique or especially ornate lock.  Even if you decide not to take part in the tradition, it's worth the time to stop by the Pont Des Arts, take in the beautiful view of the city, and allow yourself to soak in the physical representation of lovers from across the globe.