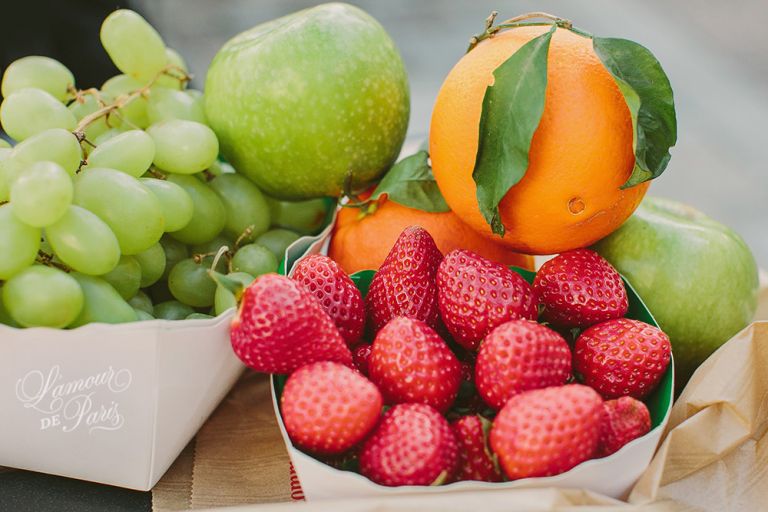 I've got a little story for you!  On a recent trip to the Loire Valley, my husband and I had a nightmare travel experience.  We got stuck in a traffic jam that lasted for five hours, got lost in our destination city, and got a flat tire only a few blocks from our hotel.  We were tired, frustrated, and starving, and to make matters worse, when we finally made it to our hotel, they had closed the restaurant just five minutes prior.  They must have seen the desperation in our eyes because they kindly offered to put together a cold plate of fresh fruits, vegetables, pâté, and bread so that we would at least have something to eat.  We initially weren't thrilled at the idea, as the fruits they gave us were items we aren't fond of – cantaloupe, melon, pear, and other fruits that generally have a milder taste in the USA.  However, that simple meal ended up being one of the greatest of our trips.  All of the fruit had been purchased from a local farmer's market earlier in the day, which means it had probably been harvested the day before, and the freshness translated into strong, delicious favor and a perfect sweetness.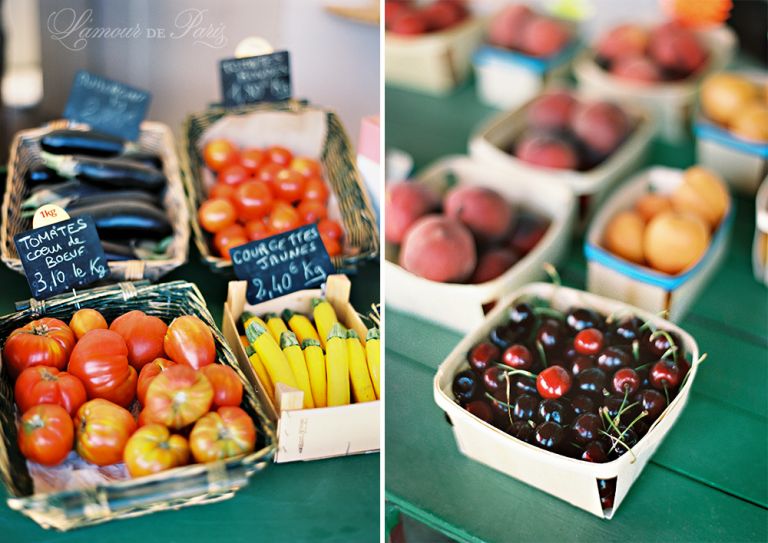 It was then that I discovered the joys of French fruit.  Because the US is so large, fruit often has to be picked before it is ripe so that it doesn't spoil by the time it gets into a consumer's home.  As a result, the fruit we consume is not as flavorful as it could be.  In France, it's exactly the opposite.  The farms that grow these fruits are only a few hours away, so there is typically only one, maybe two days between when the farmer harvests it and when it ends up on your plate (the same is also true for vegetables and many meats).  The difference in freshness and taste is instantly noticeable.  Even before you consume it, as you walk through fruit markets, you're taken back by the uber-vibrant colors and the plumpness of each variety.  In fact, while I am staunchly anti-cantaloupe in the US, in France it's one of my favorite snacks.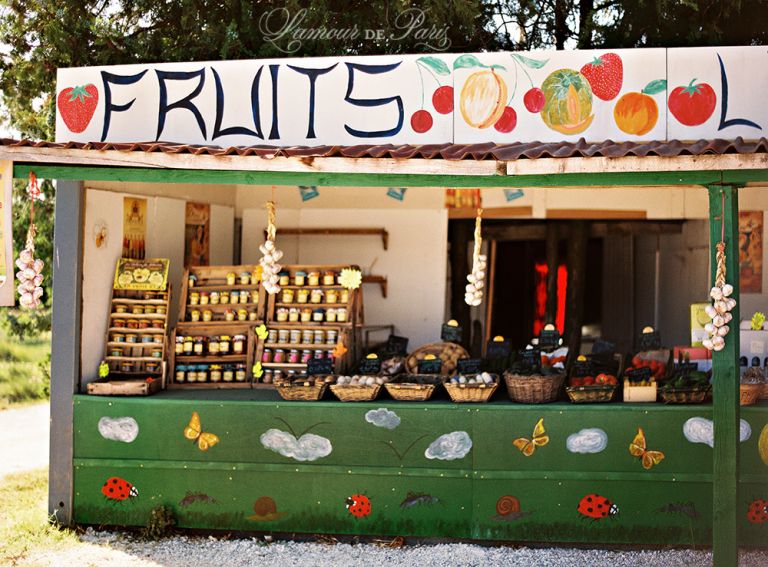 The next time you visit France, stop by your local markets and pick up some fresh fruit to enjoy (try one of the famous Parisian food markets, such as Rue Mouffetard, Rue Cadet, Rue Cler, or Rue Montorgeuil).  If you're traveling outside the city, take some detours off the major highways and take some winding back roads through the countryside.  Look for fruit stands like the one pictured above.  These are generally run by the farmers themselves, and they offer the freshest possible fruits and veggies you can get at very reasonable prices.  Make sure you have some cash in advance, as these places rarely take credit cards and ATMs are miles away.  Enjoy!