Being a wedding photographer in Paris is incredibly rewarding for so many reasons, not the least of which is that I get to spend the happiest day of their lives with so many people.  I absolutely love photographing weddings of every size and type, but I have to admit there is something special about being an elopement photographer.  When it's just the bride, groom, and me, the intimacy and uniqueness of that moment is really hard to beat.  Allison & Tyler's wedding was such a fun experience.  We started the day at an AirBNB rental apartment that Allison had reserved, and I went with Tyler to a local flower shop to pick out a handmade bouquet of beautiful purple flowers (to match his purple tie, shirt, and socks, and her lavender bow heels).  Then I headed back to the apartment to help Allison get into her stunning ivory lace wedding dress, and we all packed into a vintage aqua blue CV2 from 4 Roues sous 1 Parapluie and headed off to the Champ de Mars for a private ceremony at the base of the Eiffel Tower.
I love that Allison and Tyler chose to have different parts of their wedding at different landmarks throughout the city.  The ceremony at the Eiffel Tower, the signing of the marriage license at Notre Dame, a first dance in front of a street musician in an archway of the Cour Carrée, and the "cake cutting" (or in this case, macaron sharing) in front of the famous pyramid of the Louvre.  I think it's so special for them that when they return to Paris on vacation, they can see all the great sights and relive their wedding day.  Here are some of my favorites from their wedding day!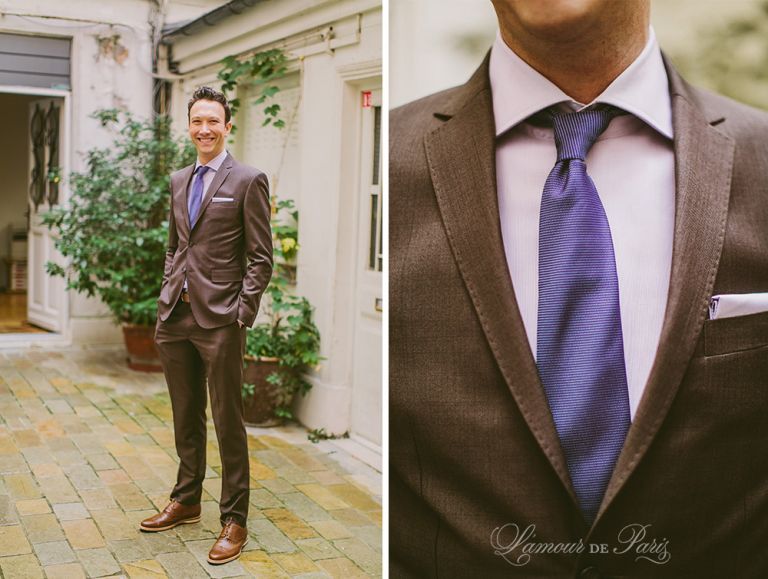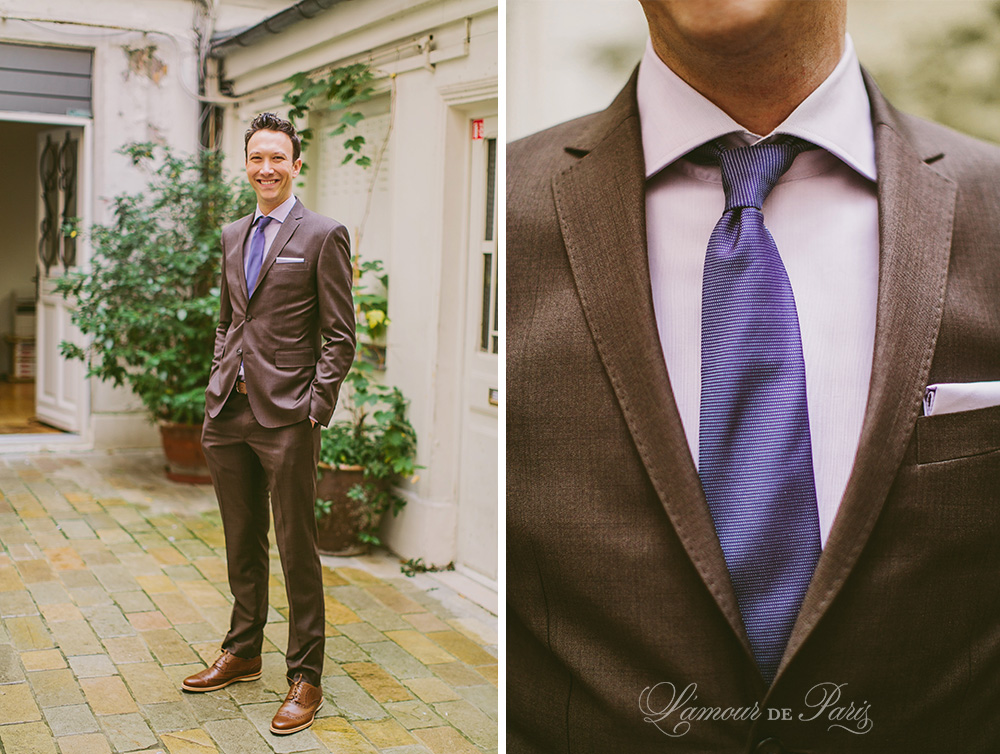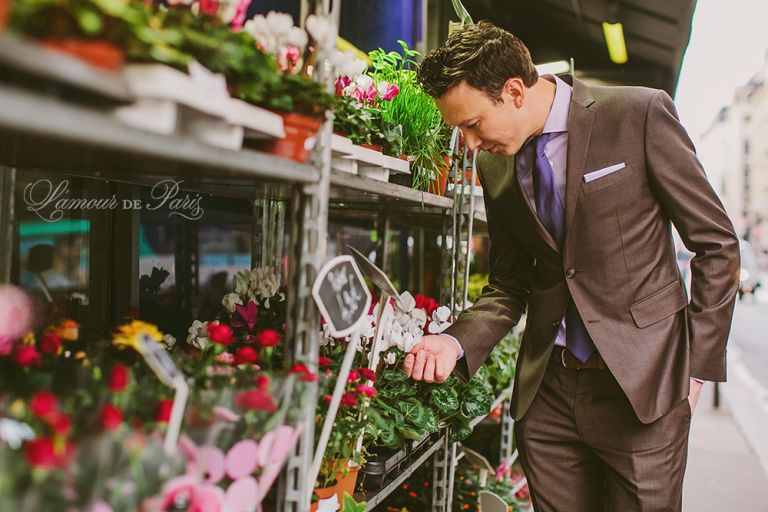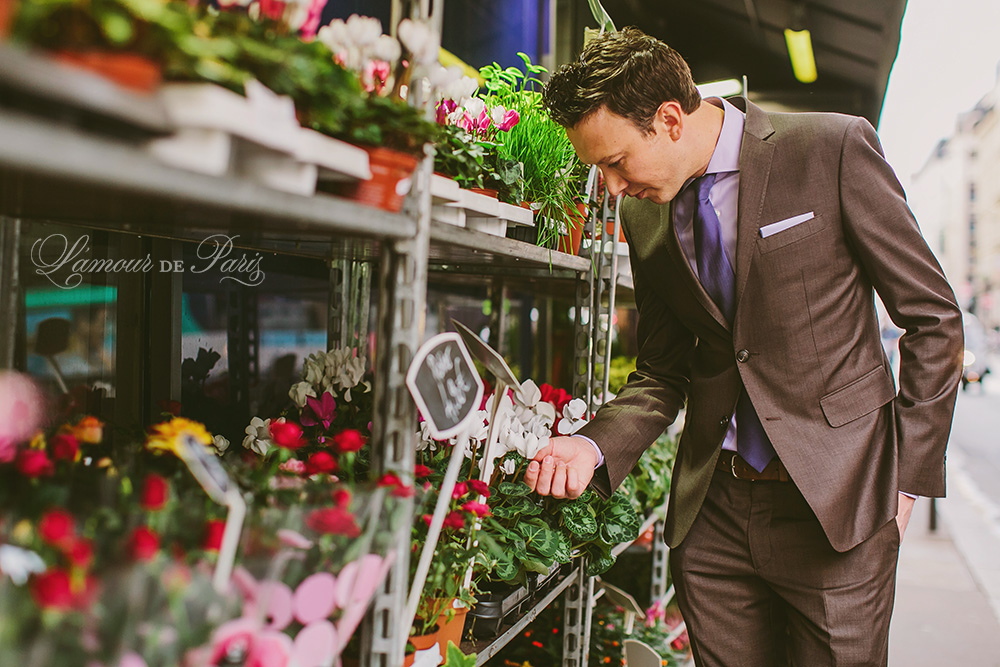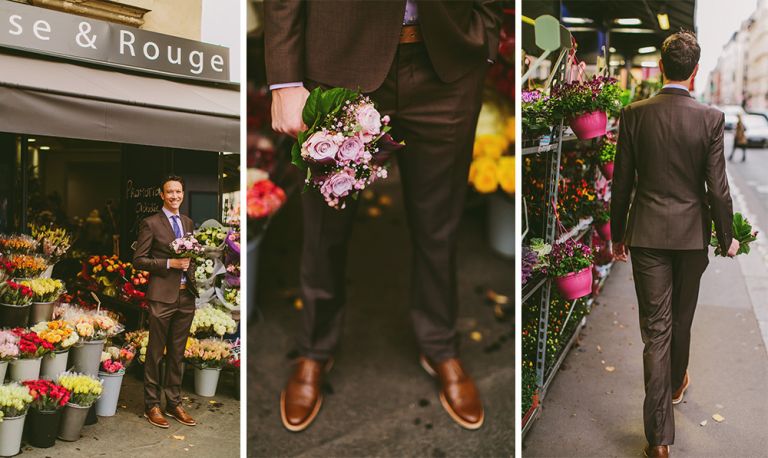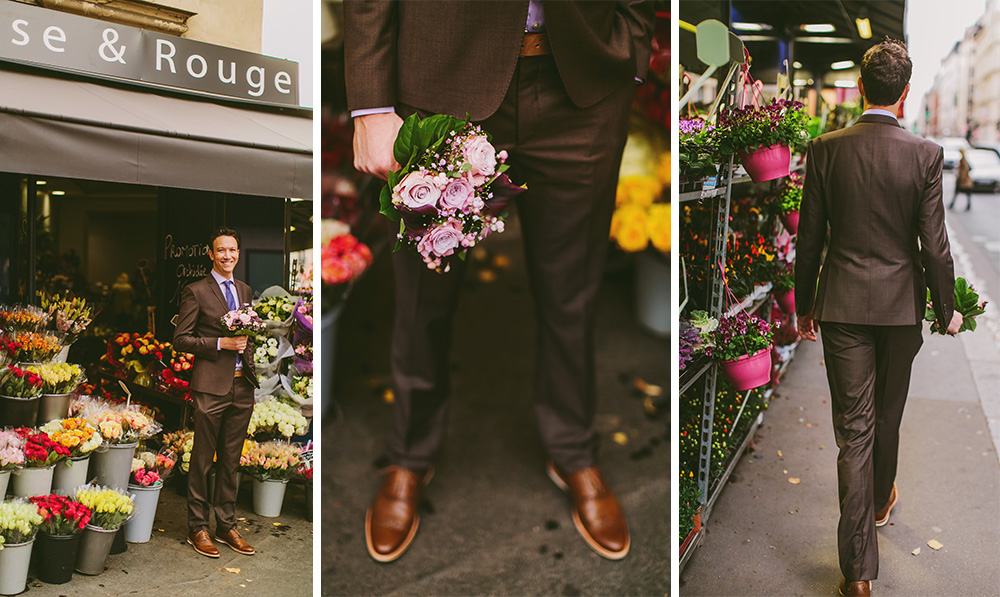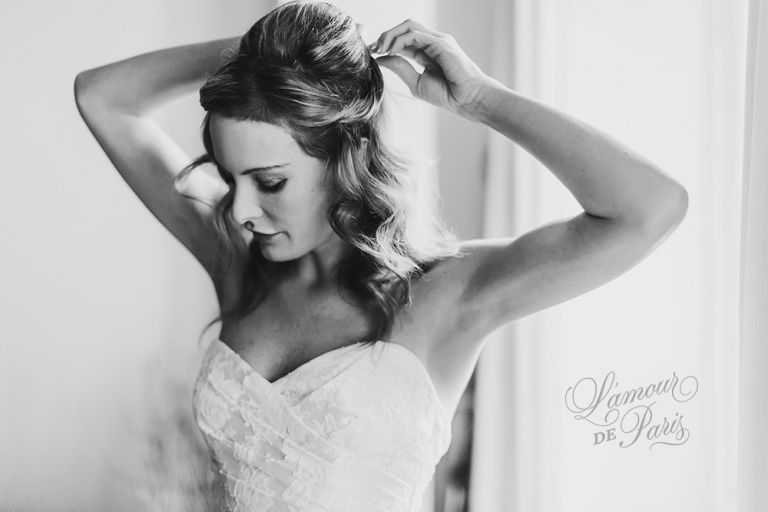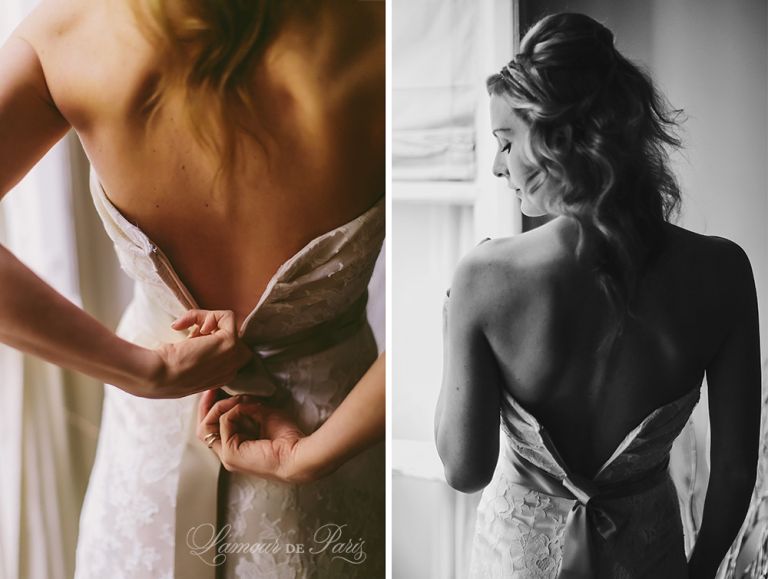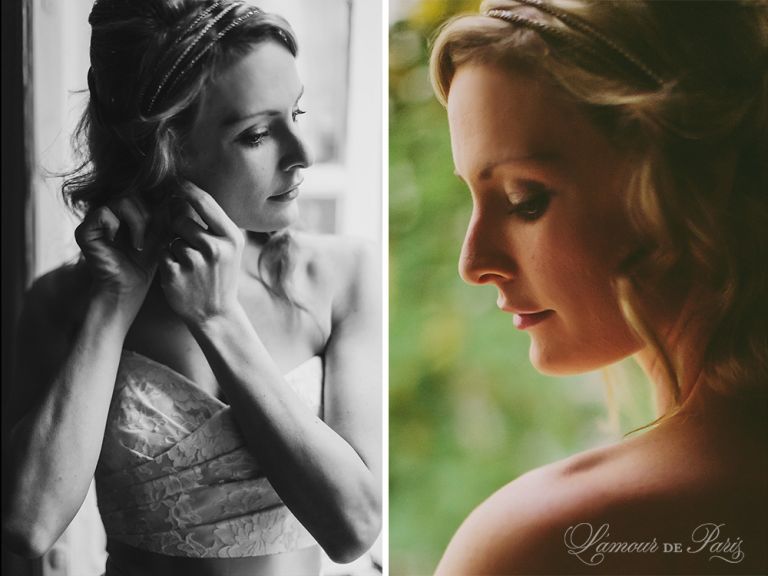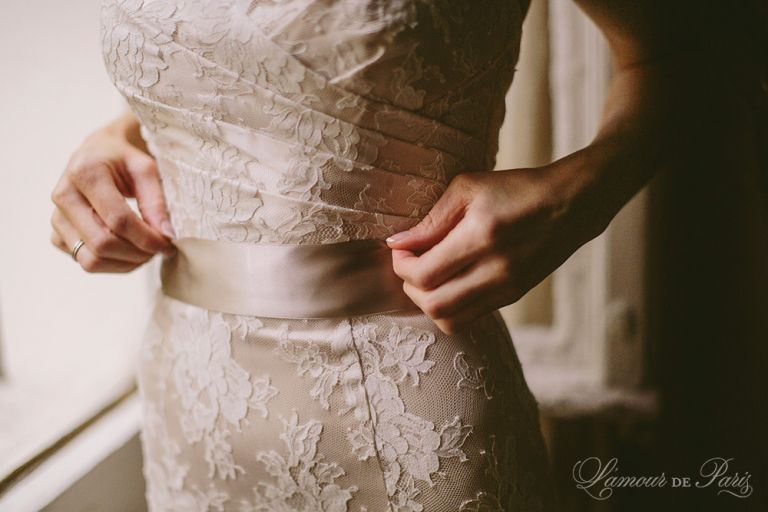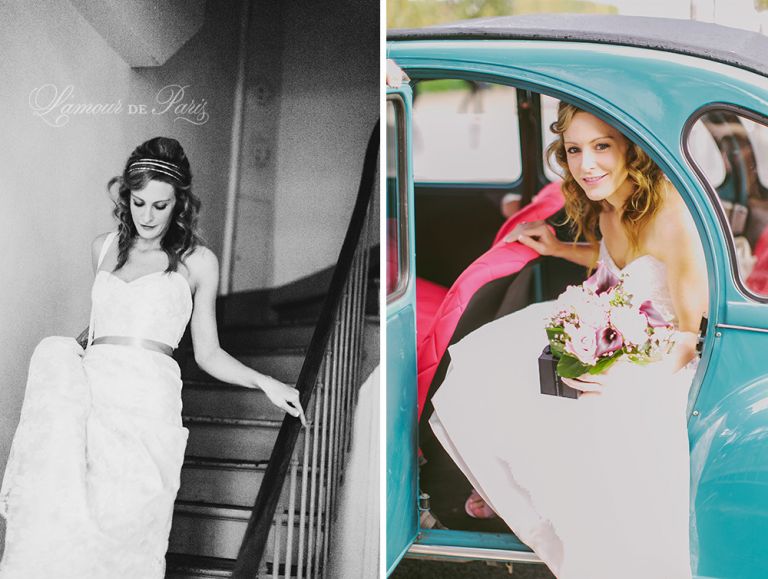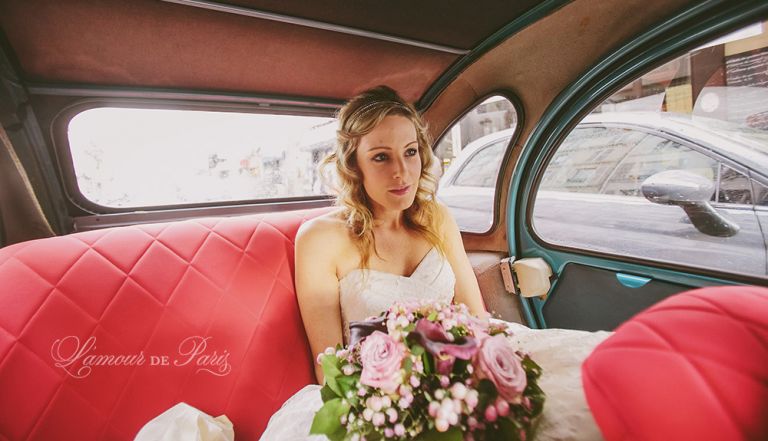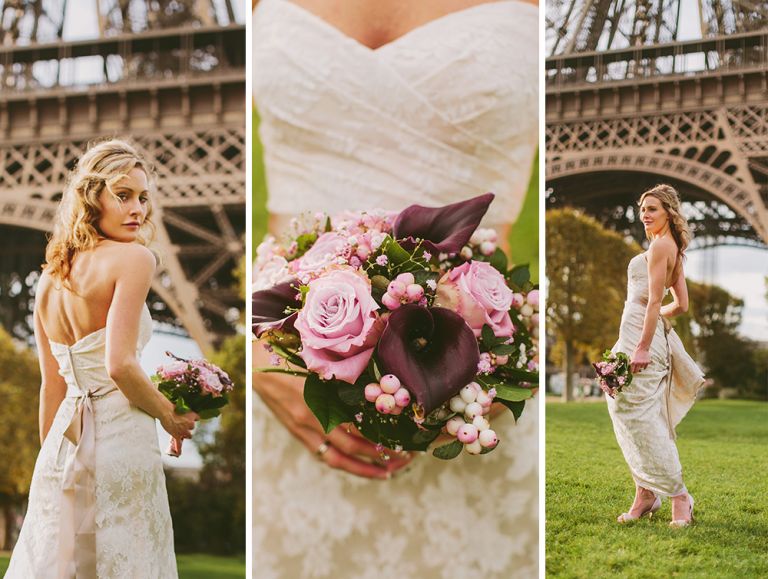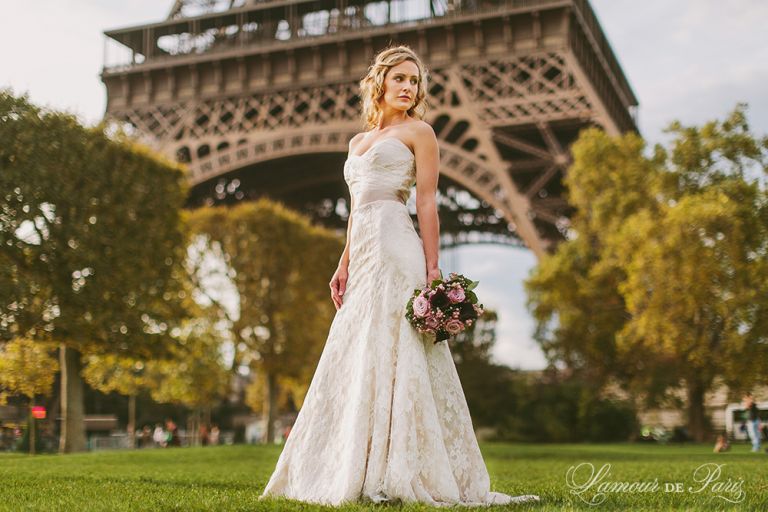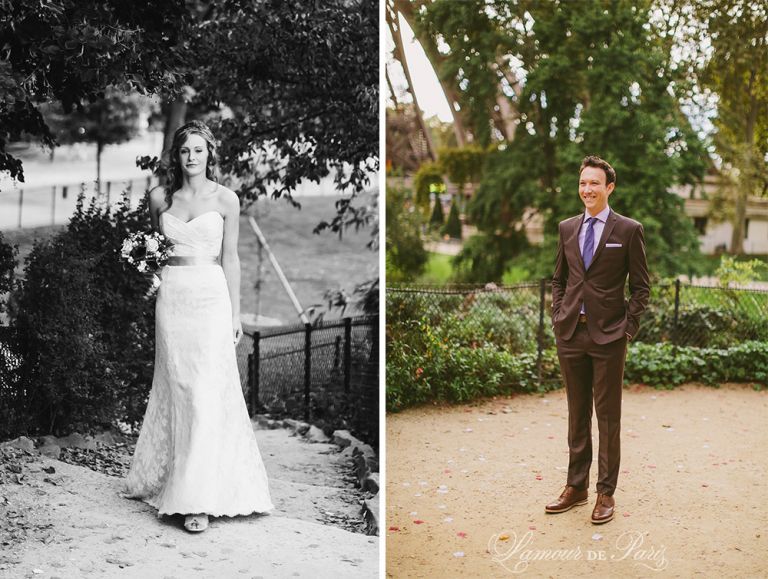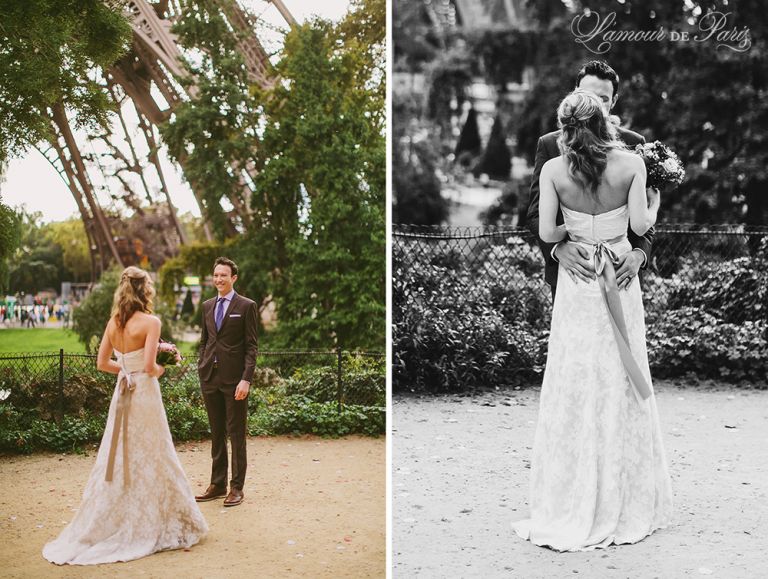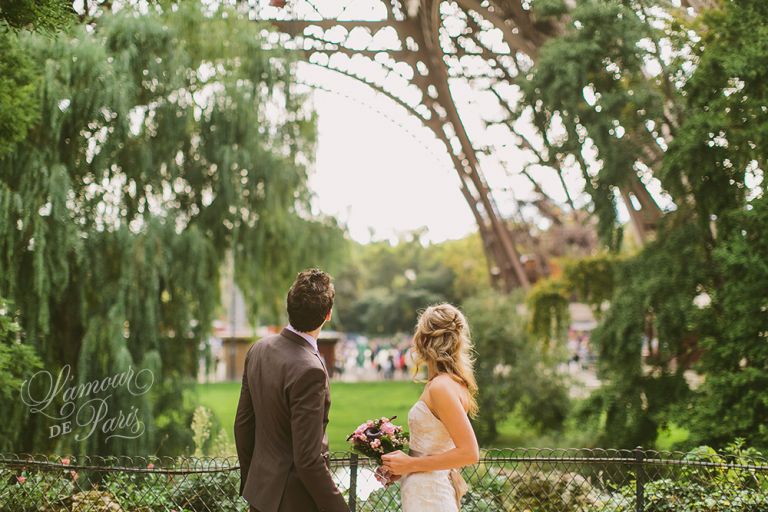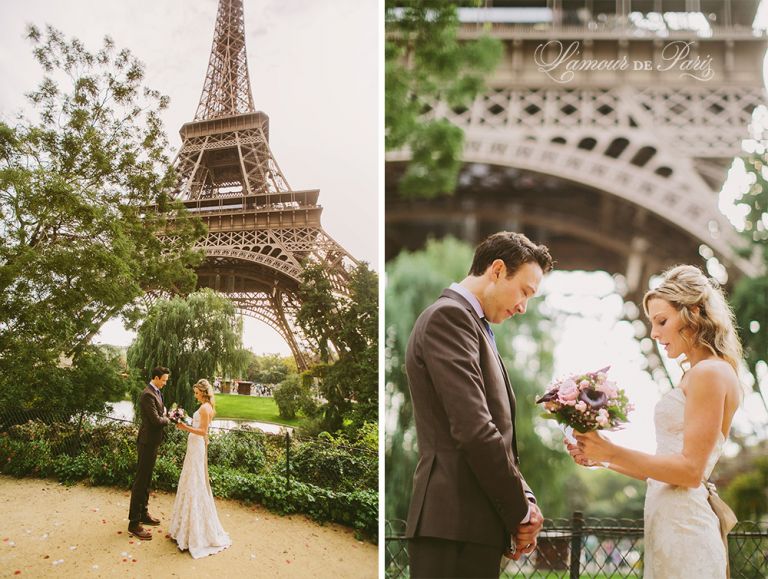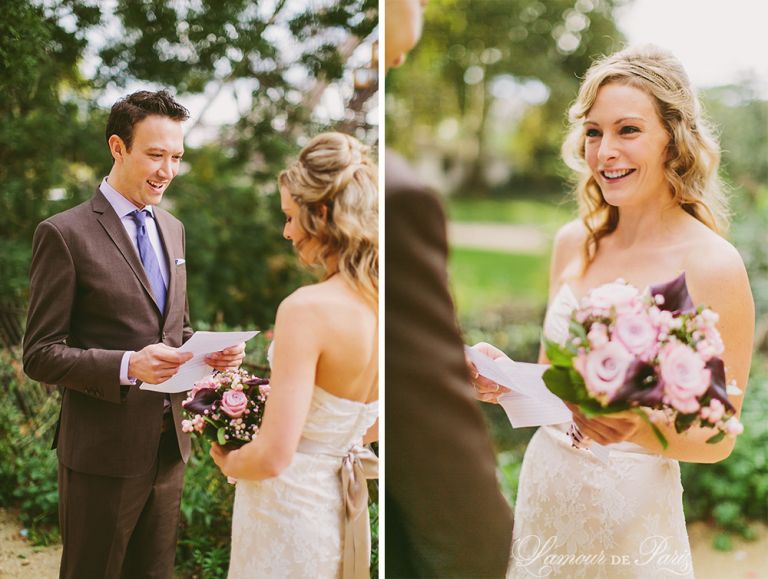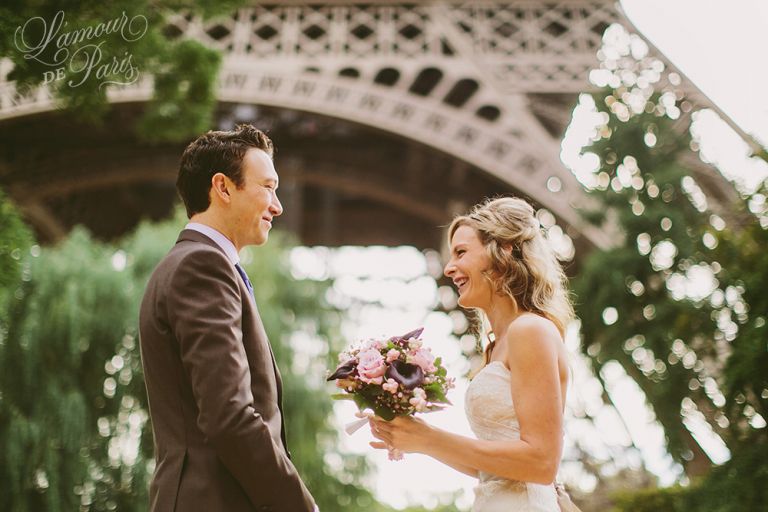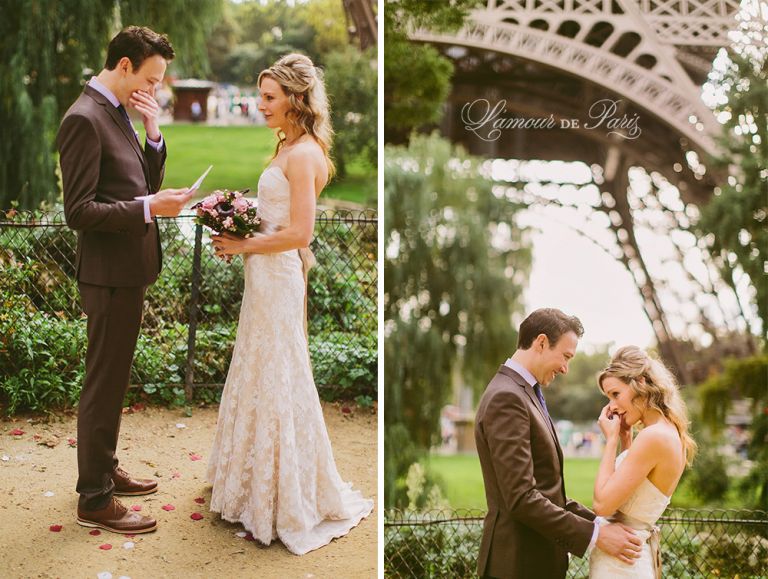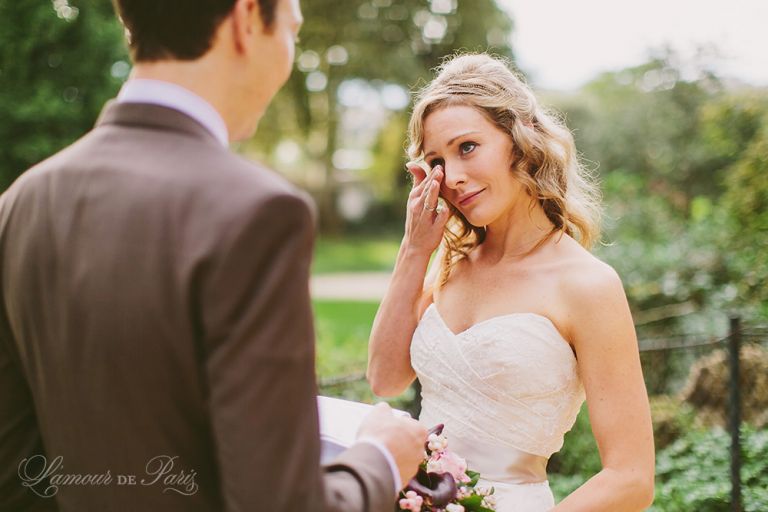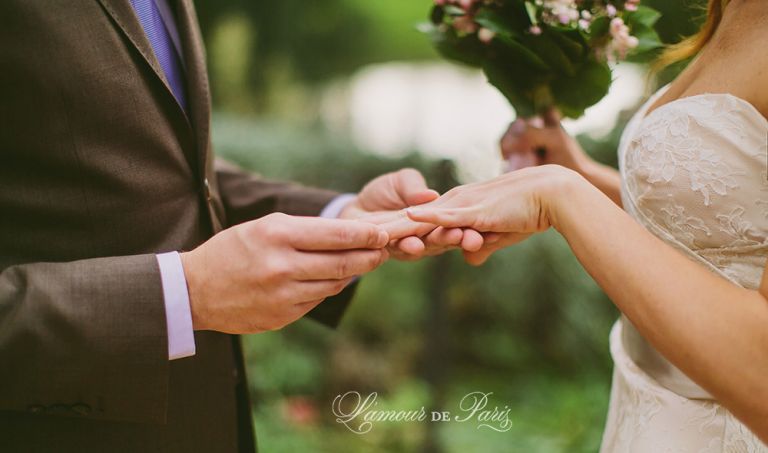 This was easily my favorite moment of the day.  Allison and Tyler chose to marry themselves without an officiant, but that left them with no one to finish the ceremony, so after they said their vows, they just turned to me and we all shared a collective moment of "what now?"  So I got to do the honors and officially pronounce them man and wife.  How lucky am I to be able to witness and capture moments like this?