I love champagne.  I mean really, truly, bonafide, over the top, never need to have any other drink lover of all things bubbly.  There's something about that tall, thin flute of glass filled with fizzy golden liquid that always makes you feel like you're going to have fun.  So naturally, when I got the chance to visit the home of champagne and take a tour of some of the finest producers, I jumped at the chance! Technically "Champagne" is a region of France, sort of like a county or state in the US.  Within Champagne there are two major stops for tourists, Reims and Epernay.  Both cities house the major names in champagne production – Pommery, Veuve Clicquot, Taittinger, Lanson, Ruinart, and Mumm in Reims and Moet et Chandon, Mercier, and Perrier Jouet in Epernay – as well as tons of smaller producers scattered along the hills and caves of the surrounding towns.  I have only visited Reims, which was recommended to me based on the beautiful architecture, stunning churches, and number of tours that begin from the Reims train station. The Champagne region is a perfect day trip from Paris. Only 45 minutes away by train or 90 minutes away by car, it's easy and inexpensive to hop over in the morning and come back that evening.  I recommend skipping the car and opting for the train, as both cities are very walkable and you'll be able to take advantage of all the tastings without worrying about being impaired for the drive home.  Train tickets range anywhere from 30-100€ round trip, depending on the date and class of travel and how far in advance you book your tickets.  Ticket prices can skyrocket the week of travel, so I recommend buying your tickets in advance whenever possible.  RailEurope.com is the English-language train ticket site, but you'll get cheaper prices (and sometimes more flexible ticket options) if you can manage the French-language site, Voyages-sncf.com.  You can also purchase tickets directly at the train station on your day of travel. Upon arriving at the Reims Centre train station, you'll have a short walk into the city proper.  There is a small tourist office just outside the train station – they can offer you a map and give you walking directions, as well as assist you in making reservations for tours at the champagne houses.  Most of the major houses book up in advance, with the exception of Pommery, which seems to always have space available and runs tours around the clock.  If your heart is set on visiting any house in particular, you should email 1-2 months in advance to request a reservation.  Be sure to leave at least 30-45 minutes between reservations, as the houses are a bit spread out and may require a lot of walking or a bus ride.  We chose to do the Pommery tour, which was a fascinating look into the inner workings of a large champagne house, though a bit commercial and impersonal.  The tour mostly consists of a walk through the caves (where the bottles are stored during the aging process) and a quick tasting.  The real highlight of our day was a half-day tour and tasting experience provided by Cris-Event Tours. This tour was arranged at the Reims Tourist Office at the very last minute – less than two hours before departing! – so we were very very lucky to get a spot, and even luckier to find out later that Cris is one of the most highly rated tour guides on TripAdvisor!  Cris' tour was absolutely wonderful, including tours and (very generous) tastings at three small champagne houses.  At one producer they even gave us the opportunity to open a champagne bottle with a samurai sword, which was really fun and a great way to end the day!  We also drove through the beautiful tiny town of Hautvilliers and stopped at some scenic overlooks to take photos of the vineyards in bloom, as well as a quick trip to the chapel where Dom Perignon, the Benedictine monk who helped to invent champagne, is buried. Although we didn't spend much time in the city of Reims itself, it actually has quite a few non-Champagne related attractions of its own, including many beautiful churches, museums, and famous houses that can make for a nice break from all of the drinking during longer stays.  If you're planning to stay overnight or for the weekend in Champagne, I recommend Les Crayeres (pictured below, on right), a breathtaking luxury chateau nestled between some of the biggest champagne houses, regularly rated one of the top hotels in Europe.  If you're in France celebrating a honeymoon, anniversary, birthday, or other special event, it's worth the splurge on one of their stunningly appointed rooms and/or the champagne-inspired tasting menu at their Michelin-starred restaurant.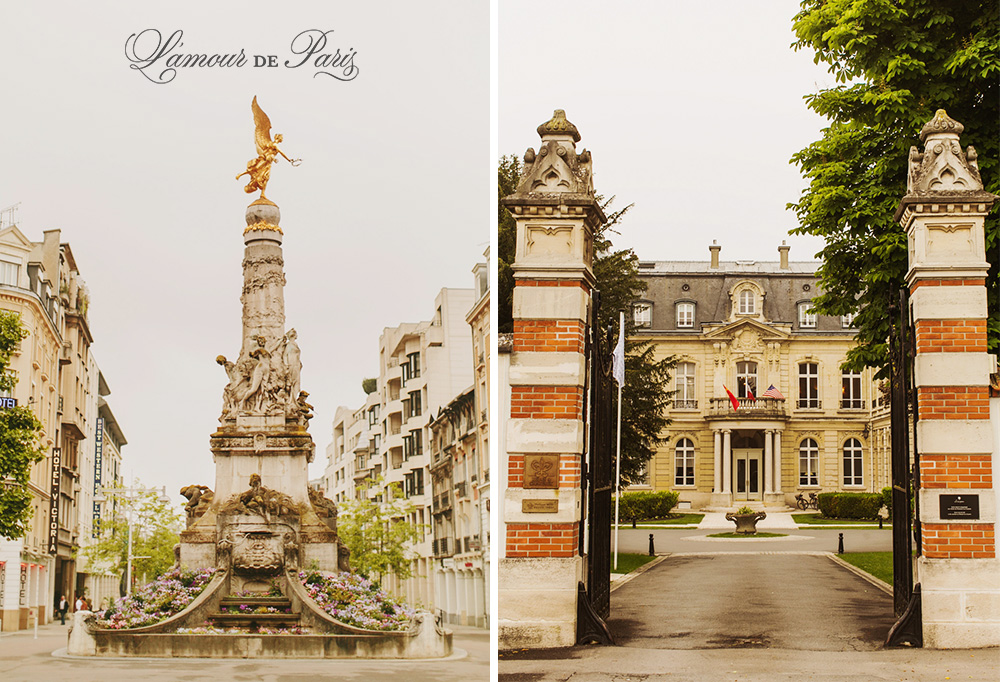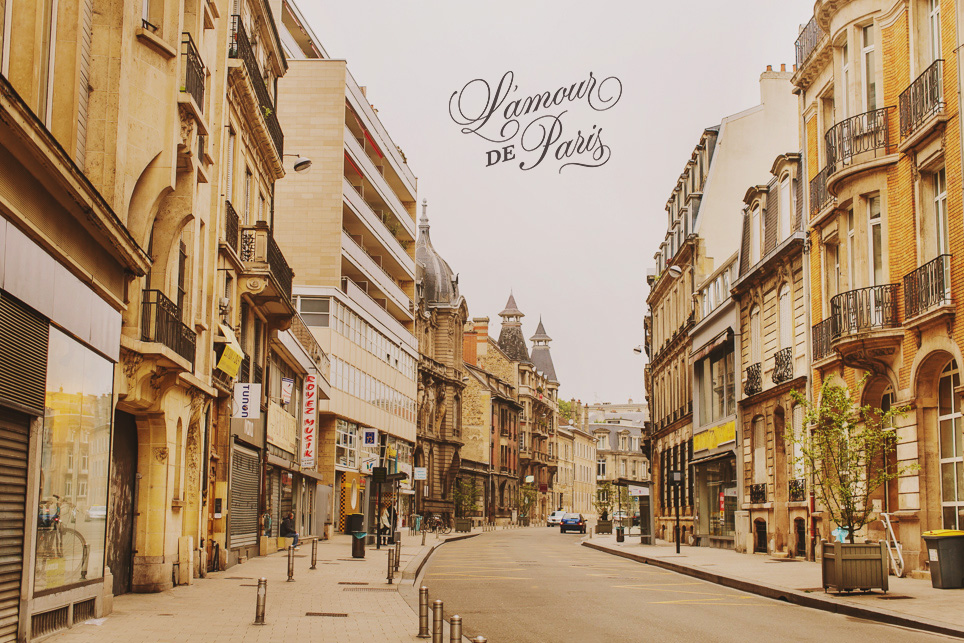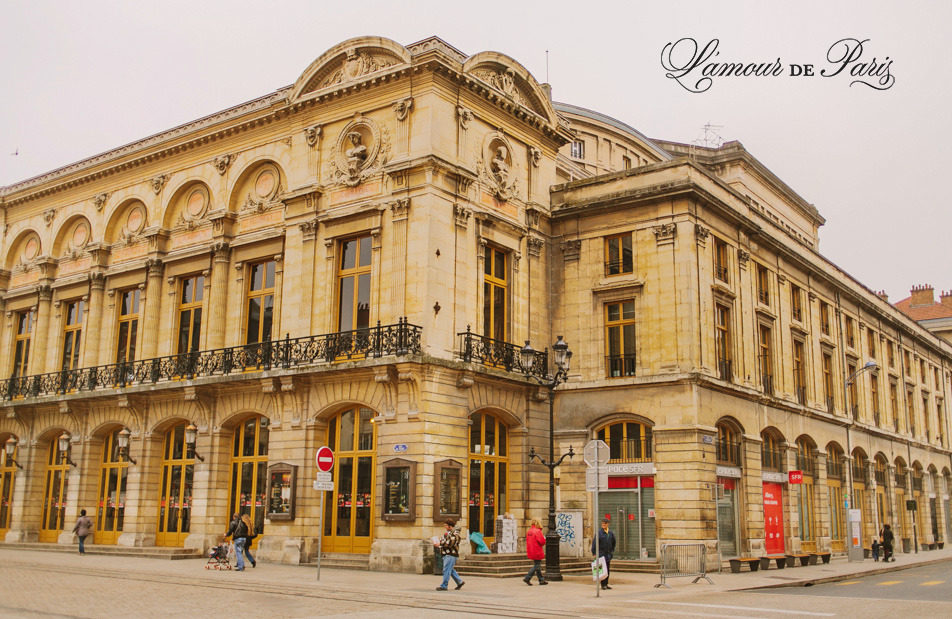 The bottles above are piled up for miles in the caves, collecting dust.  There are literally tens of thousands of bottles laying around, covered in dirt and dust and grime.  At first I thought they were just for decor or ambiance – then we found out these bottles are in the midst of the aging process, and will someday be cleaned up, labeled, and sent off to stores!  If you buy a bottle of Pommery champagne in the future, there's a good chance I walked right past it! The wines in the center photo below represent some of their oldest vintage wines, including one from as far back as 1874.  Although the very oldest bottles are kept as historic pieces, some of the other vintages are still available for purchase, for those who have very deep pockets.
After the tour came the best part – the tasting!  There are a number of tasting options that you choose when purchasing your tour ticket.  My friend and I each chose to taste two champagnes, and we chose a total of four vintages so that we could share and try several kinds.  These ranged from very sweet to very dry, and it was interesting to taste the subtle differences between each type.  Personally, I am a fan of semi-sweet wines, so I fell in love with the demi-sec!
The image below shows the stages of a champagne cork.  On the far right is the original cork, whereas the cork on the far left has been aged in a bottle for a very VERY long time.  Most everyday champagnes will look like the 3rd cork from the right, which has been aged for only a few years.
The images above and below show the chapel of Dom Perignon, the so-called "father of champagne."  His grave rests inside the chapel, which is in the heart of the Champagne region and is allegedly the spot where he invented many processes that are still used in champagne making today.
The Champagne region is a must-do for all bubbly lovers, and a great side trip for anyone wanting to see the less urban side of France.  If you have any questions, or if you've visited the Champagne region and have some advice to offer future travelers, leave your thoughts in the comments below!