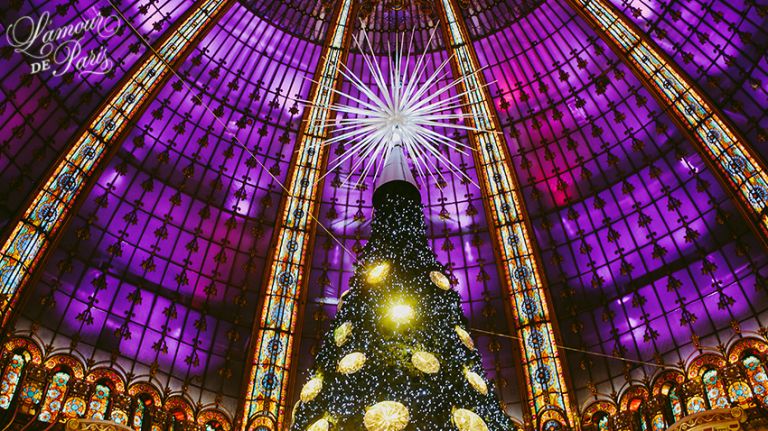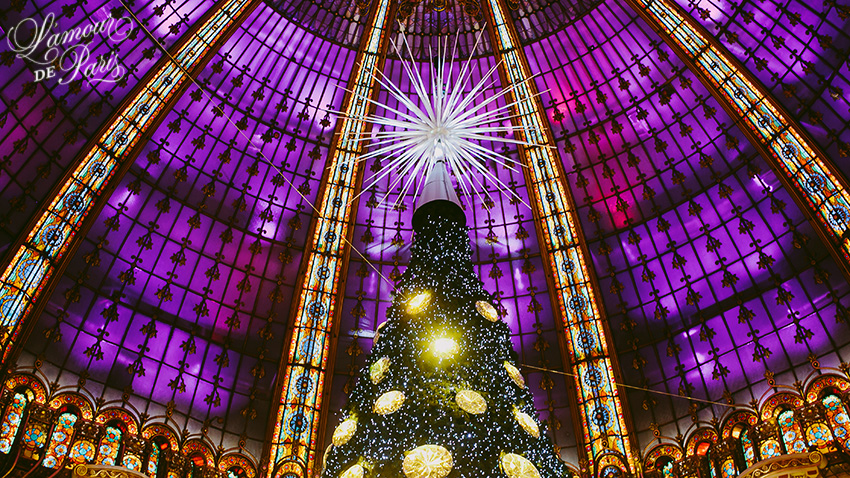 The Christmas spirit is alive and well at the Galeries Lafayette, Paris' most lavish department store.  This already gorgeous structure (five floors of designer goods circling a gilded open atrium capped with a stained glass dome) is even more breathtaking during the holidays, not only for the massive Swarovski crystal Christmas tree suspended from the roof, but also for the body-to-body swarms of tourists standing on the ground floor and gazing up at the accompanying light show.  This display is definitely worth seeing, but I recommending doing so in the morning hours, as the afternoon and evening congestion can quickly get overwhelming.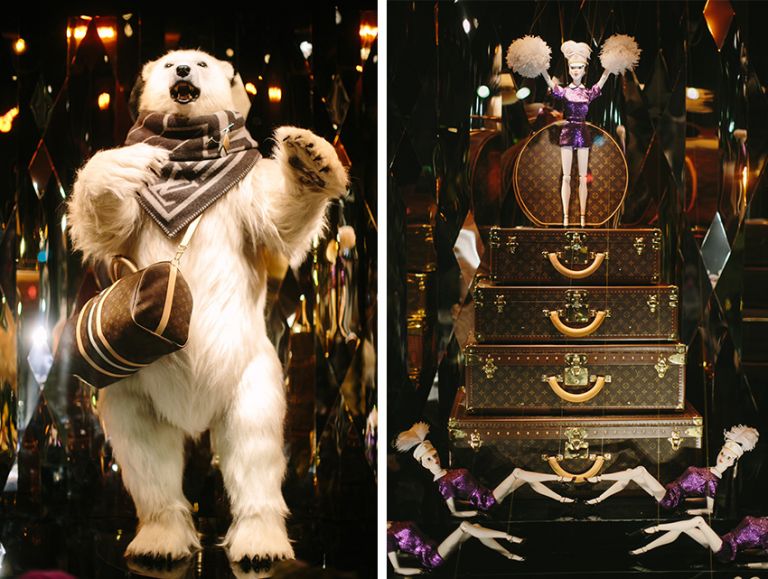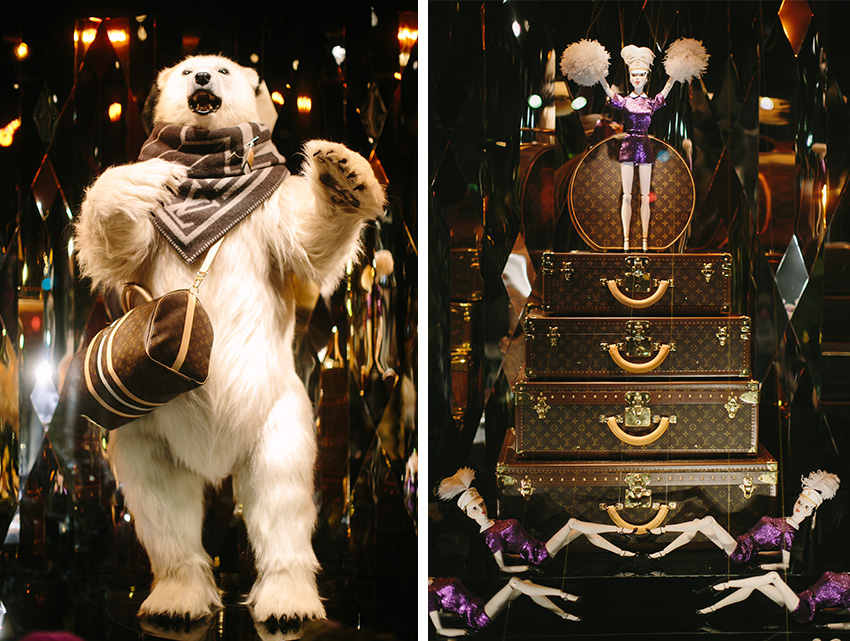 Be sure to visit the equally fabulous department store Printemps while you're in the area, as well!  The window displays at Lafayette and Printemps are huge events designed by the major fashion houses, complete with star-studded opening nights where the citizens of Paris line the streets to catch the first glimpse.  They are fabulous and worth braving the crowds for!  This year's displays at Lafayette are sponsored by Louis Vuitton, and though they may be popular with the children, it's the adult women who truly enjoy them the most!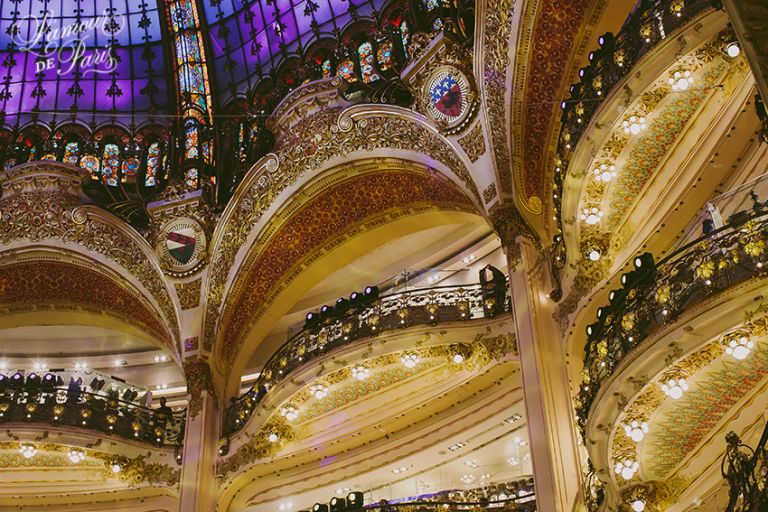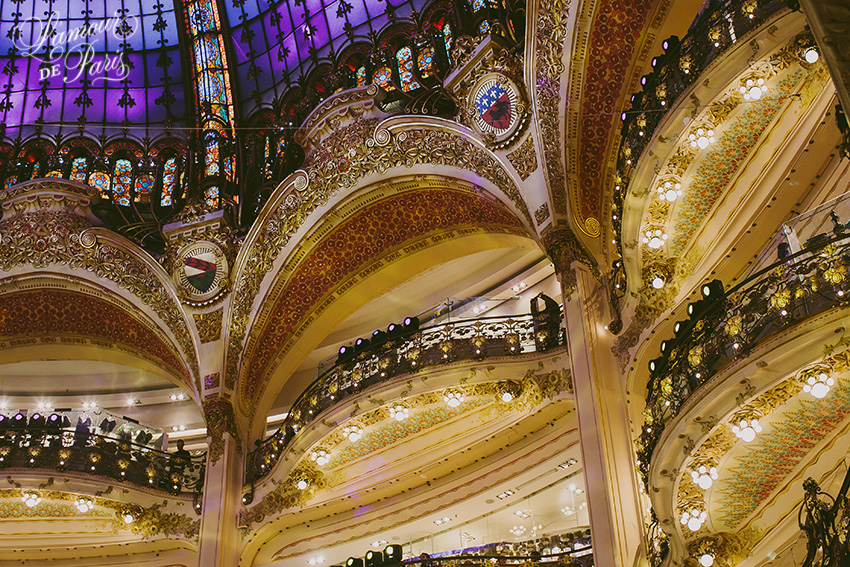 Don't forget to grab a cut of hot chocolate at Angelina's on Floor 1 while you're there, and stop by the rooftop deck on Floor 7 to catch a beautiful view of the city.  If you're hungry, try the organic restaurant on Floor 3, or take the skybridge over to the men's store Lafayette Homme and visit gastronomic cafe Chêne Vert.  The Galeries Lafayette and its sister stores (Lafayette Homme for men and Lafayette Maison for home and kitchen) are great places to shop for designer handbags, jewelry, shoes, and clothes as well as unique souvenirs. Even if you don't feel like a shopping spree, it's worth checking out this Parisian icon!